Digital and Online Marketing Services
Paychex Digital Marketing Services helps you grow through personalized engagement with your customers on the devices and networks they use most.
Businesses need a strong online presence to compete in today's marketplace. If your website doesn't attract your intended audience, retain those who do venture a look, or if you don't have a website at all, our digital marketing services* for small businesses can help. The goal is to have appeal and to be found. It's that simple.
Get discovered more often

Do your customers know where to find you online? Paychex puts you on the map. Literally. We ensure that customers can find you by making sure you're listed correctly where they're looking, whether that's on Google or Facebook, maps or mobile devices, or any online tool.

Better reviews equal better business

Customers often decide whether to do business with you based on what they see and hear about your business online. Do your customers know how to recommend you? By responding to reviews immediately, we help boost your reputation and lessen the impact of negative reviews.   

Drive repeat business by targeted engagement with current customers

We will build a customer profile for each person you do business with. Then, based on data analysis, we communicate with them in a way that shows you understand their business and care about responding to their needs. It is vital that your customers know how to engage with you to help build their loyalty.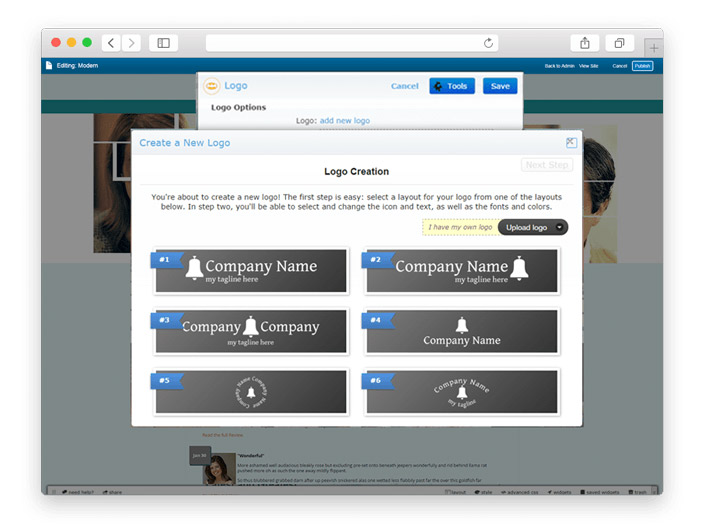 What you can get with online marketing services
Online reviews builder and management
Help setting up a domain
Website design/copywriting — do it yourself with our easy website builder or have our experts design, write and manage it for you
E-commerce
Analytics reporting on website & business performance
Web hosting
Customer engagement tools
Take your web strategy to the next level
Reputation and reviews management

Your reputation is important: a single negative review could cost your business as many as 30 customers.1 Research shows that a well-reviewed business should have a 4.5-star rating or higher out of 5, new reviews within the last 30 days, and 50 or more reviews.

We will help you take better control of your online reputation by soliciting great reviews from your customers and routing problematic issues to management for resolution.

Customer engagement

Paychex Digital Marketing Services provides an automated way to stay connected with customers through email, text message, and social media. On average, 80 percent of new customers never return.2 Getting those customers back is crucial to increasing your revenue and profit. Research shows that repeat customers:3

Are more loyal
Cost 90 percent less to acquire
Spend more per transaction
Drive 10 times more profit
Refer more new customers

Social engagement

Regularly posting on social media can help keep your business top of mind for your customers and prospects. Our social media team can create custom product offers, promotions, and trending articles, then post them to your business' most popular social accounts, including Google, Facebook, Twitter, and Yelp.
 

Local directory listings management

Our digital marketing services make your business more visible across Google, Facebook, Yelp, and top business directories, as well as on maps and mobile phones.

Social advertising

Paychex Digital Marketing Services will help boost your services with hyper-local ads, driving real traffic to your business with location-optimized digital campaigns.
Got a website? You'll need payment processing too
Make it easy for customers to buy from you by accepting credit cards, debit cards, and eChecks. Then equip your business with a cutting-edge POS solution.