Majority of Business Owners Feel Prepared to Respond to Coronavirus
Article
03/05/2020
New research from Paychex reveals that two-thirds of business owners indicate they are prepared should the coronavirus become widespread. The research also showed that 59% of business owners surveyed say they have a business continuity plan to address potential disruptions in their normal operations.
Level of Concern
Business owners cited a moderate level of concern regarding the spread of the coronavirus, with more than 60 percent of those polled expressing somewhat to no concern at all. Larger businesses (50 to 500 employees) expressed a higher level of concern than smaller businesses.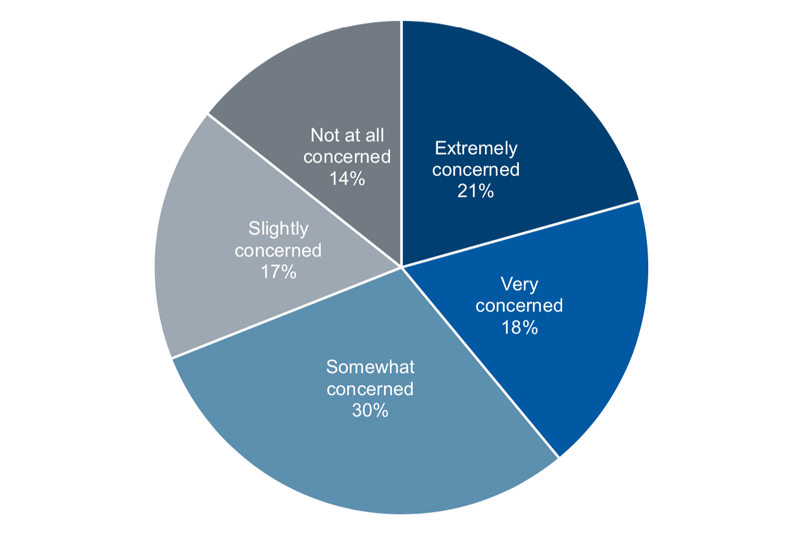 Impact of the Coronavirus on Business
Coronavirus has had little impact on the businesses surveyed, to date, with more than half indicating there has been no impact at all. However, of those who have been affected, a quarter said the biggest impact is concern among employees, with business travel delays a distant second.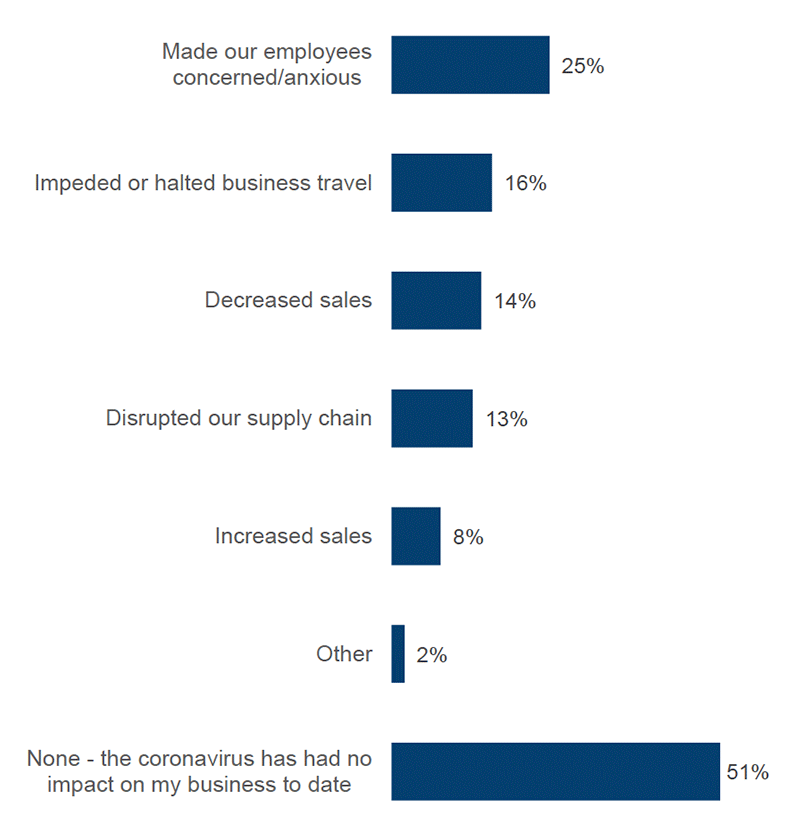 Coronavirus preparedness
Businesses are confident in their preparedness in the face of a coronavirus outbreak, with an overwhelming 83% indicating they could continue operations. They were comfortable if they had to handle a reduction of customers, as well as in the amount of cash or credit available to survive interruptions or a slowdown. A majority also had a plan in place to effectively communicate any changes in work to employees, and nearly 60% had a business continuity plan ready to implement.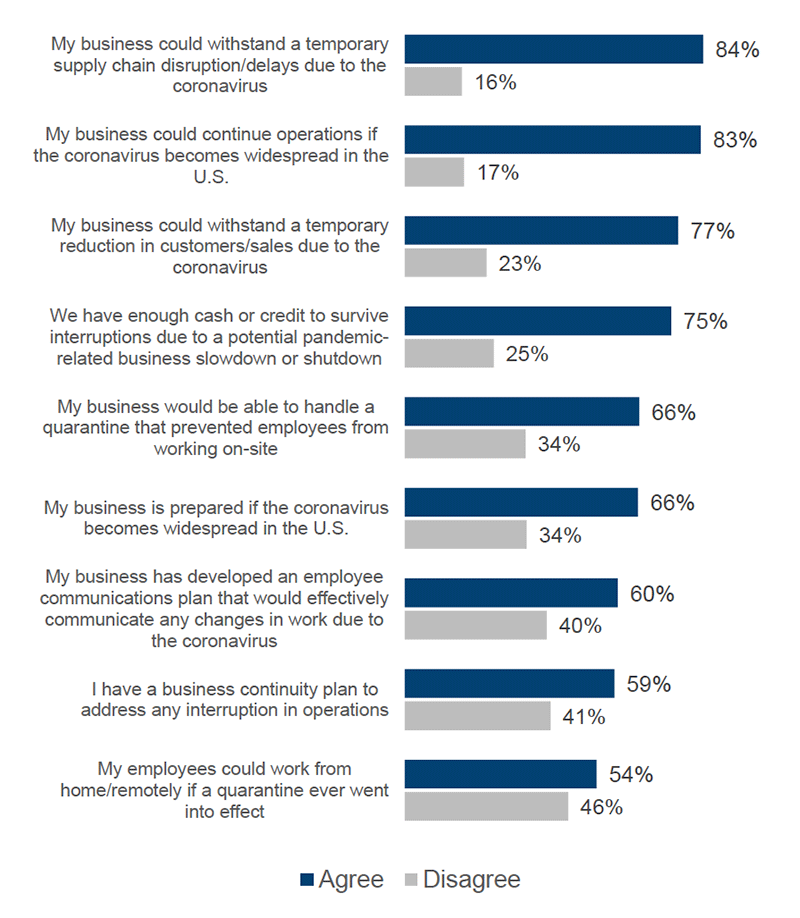 Preparing an infectious disease outbreak plan   
Information changes rapidly during health-related situations such as the coronavirus outbreak. You should gather as much information as possible to prepare your business, including learning more on how to develop an infectious disease outbreak plan.
Methodology
Paychex polled 300 randomly selected business owners with 2 to 500 employees. The survey was fielded and administered online by Bredin, a third-party research firm, between Feb. 28-29, 2020. Results yielded a +/- 5.66% margin of error.
Disclaimer: The data cited in this research represents the opinions of the survey respondents and not those of Paychex or its employees.
This website contains articles posted for informational and educational value. Paychex is not responsible for information contained within any of these materials. Any opinions expressed within materials are not necessarily the opinion of, or supported by, Paychex. The information in these materials should not be considered legal or accounting advice, and it should not substitute for legal, accounting, and other professional advice where the facts and circumstances warrant.