Your Managers' Role in Improving Employee Retention
Article
03/22/2018
Improving employee retention can be among the most challenging tasks for a small business. Your managers can play a crucial role in these efforts, since one of the most important relationships that define a worker's day-to-day experience is the interaction between managers and employees.
Why is retention so important?
The financial impact associated with employee turnover can be burdensome to a business. There are "hard" costs such as posting the position to online job boards, hiring a recruiting firm, interviewing time, and maybe even offering a cash incentive to staff when hiring a referral. But "soft" costs to fill openings can be just as or more expensive, including:
Reduced productivity – Existing staff is stretched to cover the vacant position or no one is available to fill the job, so less work may be accomplished.
Overworked remaining staff – Those who remain have their own jobs to do, as well as the duties of the vacant position, possibly hurting morale and risking further turnover.
Lost organizational knowledge – Departing employees take their know-how out the door: job-specific procedures, information, contact relationships, etc.
Training expenses – These can be obvious, such as sending the new hire to outside seminars or workshops. But staff time spent orienting and training new personnel can affect your bottom line as well.
"Soft costs" associated with employee turnover:
- Reduced productivity
- Overworked remaining staff
- Lost organizational knowledge
- Training expenses
Why managers are integral to retention
Managers have a significant amount of control over the employee experience, from what their staff works on to the input they receive on the results. Are employees guided and recognized, or reprimanded and stressed? Are the lines of communication between managers and employees open to share ideas, or do employees feel they could get in trouble for asking questions? Your company's managers can become your most important ambassadors for employee retention.
What can your managers do to help keep employees engaged at work? Consider the following:
Look beyond the obvious. When we think of retention, we may focus on the star performers and key executives. While they are certainly critical to the company's success, so too are the less visible hidden gems on your team. Look beyond positions and job titles, and consider each employee's skills, institutional knowledge, direct relationships, and networks that are just as important.
One size does not fit all. Your team is a complex group of individuals. What motivates one may not motivate another. Consider alternative incentives like flexible schedules and time off, job sharing, or work-from-home opportunities. Leadership development, mentoring, and expanded job responsibilities can also provide workers with opportunities to stay engaged and challenged.
Invest in learning opportunities. Employees can become disengaged at work when there is a lack of opportunities to expand their skillsets. Managers can encourage their workers to take advantage of professional development training. These days there are many formats that can appeal to different learning styles, such as massive open online courses (MOOCs), web-based classes, mobile content, and virtual reality programs. By thinking of innovative ways to enhance employees' learning, your managers can also help develop a next generation of leaders.
Get feedback and take action. The opportunity to be heard is a key factor in employee engagement, but it can't end there. Your workforce can quickly disconnect if their requests continue to be left unaddressed. While a business cannot accommodate every employee suggestion or request, your managers can build trust by asking for input and listening to their employees' feedback. And receiving multiple requests for the same change could give the business a good sense of which changes are seen as a priority for the workforce as a whole.
Be mindful of high-risk employees. If there are key employees who are at risk of leaving, managers need the training to identify them and address the issue. For example, staff in highly in-demand positions may be more likely to receive a competing offer. Workers who have expressed a desire for more compensation or a more flexible work situation — and who felt their needs went unheard — are also likely to look for a new job. In such a scenario, companies can make important decisions with respect to recognition, compensation, or accommodating other requests. Establish clear communication channels so your HR team can partner with management to retain high-value talent.
Your efforts in employee retention represent an investment in your workforce, and can pay dividends far in excess of the time and energy to establish them. Remember that management can play a crucial role in helping to motivate your staff and make your organization a desirable place to work.
Worried about payroll? HR? Compliance Issues? We can help.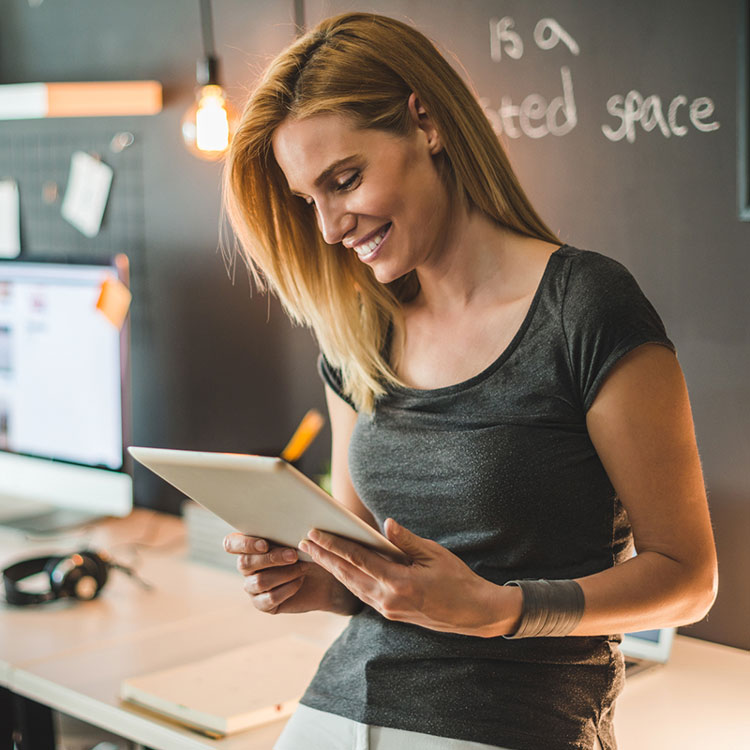 This website contains articles posted for informational and educational value. Paychex is not responsible for information contained within any of these materials. Any opinions expressed within materials are not necessarily the opinion of, or supported by, Paychex. The information in these materials should not be considered legal or accounting advice, and it should not substitute for legal, accounting, and other professional advice where the facts and circumstances warrant.