The Ultimate Guide to Running Payroll
Article
07/24/2018
Running payroll is an essential part of operating any business, no matter the size or type of industry. If and when things go wrong, it often comes with a high price. In recent years, business owners have paid payroll tax penalties in the billions of dollars to the IRS due to payroll mistakes.
To prevent such an occurrence with your company, here's an overview on how to run payroll, calculate wages, and avoid hefty fines if taxes aren't filed correctly. Business owners have several options when it comes to running payroll, including outsourcing the process.
How to run payroll
Employers must identify if the person they're hiring is considered an employee or an independent contractor, since each classification falls under different rules. If identified incorrectly, the employer could have to pay back employment taxes. It's also necessary to calculate the correct taxes on compensation, from regular pay, overtime, and vacation and sick pay to commissions, bonuses, and benefits, as well as workers' compensation. Let's start with types of pay:
Gross pay: This is the amount an employer pays on an hourly or annual schedule. This is the amount that employees receive before deductions.
Net pay: This is the amount an employee takes home, after deductions.
Bonus pay: This refers to additional compensation provided as a reward for high performance (both cash and non-cash bonuses are subject to income tax withholding and other payroll taxes).
Paying payroll taxes
Employers generally have to withhold federal and state income tax from all employees' wages, based on what employees enter on their Form W-4. Here's a brief explanation of a few mandatory payroll taxes:
Federal income tax: This is withheld from an employee's wages or salary, reported to the federal government, and applied to the employee's calculated tax liability at the end of the year.
Social Security and Medicare taxes: This tax is generally paid equally by the employer and employee in order to fund these entitlement programs.
Federal employment tax: This is paid to provide funds for paying unemployment compensation to workers who lost their jobs.
There is also the state unemployment tax that subject employers must pay. Except for a few states, state unemployment taxes are not deducted from an employees' wages.
For more detailed information on calculating payroll for hourly and salaried employees, as well as legally mandated deductions, learn more about how to calculate payroll.
Payroll processing mistakes
As noted, failure to pay mandated taxes can result in significant penalties. Mistakes on employee paychecks can also damage worker morale and harm your business reputation.
Here are some other frequent mistakes related to DIY payroll processing:
Paying the wrong amount: It is important to double-check all employee information, tax-withholding amounts, and payment information. If the initial data is entered incorrectly, you're bound to have payroll problems and errors later on.
Processing payroll late, or not at all: Business owners may get so consumed by day-to-day operations that they forget to process payroll altogether.
Overlooking bank holidays: Bank holidays aren't counted as "business days" for payroll processing. It's important to know which holidays your bank closes on and adjust your payroll-processing timelines accordingly.
Depositing and reporting employment taxes incorrectly: After you've collected payroll taxes from your employees and contributed your share, you need to submit those taxes to the federal, state, and local tax authorities. Failing to file them on time could result in a failure-to-deposit penalty, according to the IRS.
Misclassifying employees as independent contractors: If a business misclassifies employees as independent contractors, they will need to pay retroactive payroll taxes.
A time-consuming process
Given its complex nature, processing payroll on your own can cost more in the long run than what you may save initially. By focusing on payroll instead of other urgent business operations, you might be losing time and resources better spent on growing the business, while also taking on significant tax penalty risks.
According to recent research, nearly 50 percent of small business owners spend up to five hours a month doing in-house payroll. Another 14 percent spend up to 10 hours a month. It shouldn't come as a surprise, therefore, that one-third of small businesses estimate the cost of doing their own payroll ranges from $1,000 to $5,000 each year.
Benefits of outsourcing payroll
There's too much at stake for business owners to commit time-consuming (and potentially expensive) payroll processing errors. Consider the benefits of using payroll services from a professional provider:
Time saved: No need to input data and double-check for errors every pay period.
Greater efficiency: Look for a provider that allows you to import multiple files at one time, from one location, so you don't need to wait for each file to complete before processing a new one.
Money saved: Costs saved on printing and distributing paychecks, generating reports for in-house and accountant use.
Greater security: Protection against identity theft, embezzlement of funds, and tampering with records for personal gain.
Professional know-how: Payroll providers with expertise on how to run payroll can help at any point in the process.
Keeping up with the legal complexities of employee withholdings, minimum wage legislation, and IRS forms can be daunting. Outsourcing payroll can also alleviate the burden that often comes with payroll tax compliance, including mitigating your business's risk of penalties for late or inaccurate payments. If you think the time is right to closely examine this option, learn more about how to transition from in-house to outsourcing solutions. You may also want to compare payroll services to see what can work best for your business.
Worried about payroll? HR? Compliance Issues? We can help.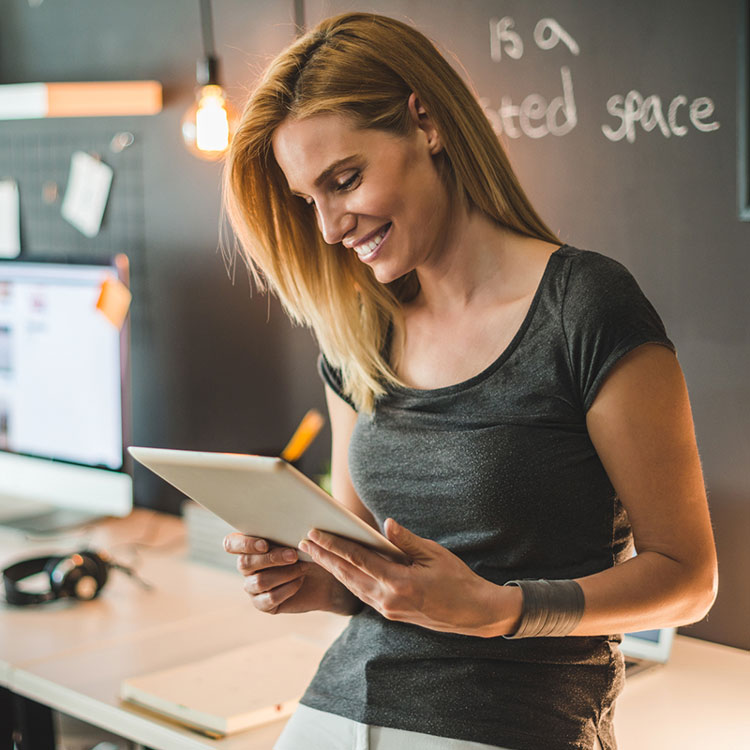 This website contains articles posted for informational and educational value. Paychex is not responsible for information contained within any of these materials. Any opinions expressed within materials are not necessarily the opinion of, or supported by, Paychex. The information in these materials should not be considered legal or accounting advice, and it should not substitute for legal, accounting, and other professional advice where the facts and circumstances warrant.