Paychex HR and Payroll Services in California
Whether you are looking for payroll companies in California, human resource services, or comprehensive, integrated HR solutions, Paychex can help. We serve businesses from multiple conveniently located offices throughout the Golden State.
Paychex California Locations
Among the leading payroll and HR companies in California, Paychex can support your business wherever you operate — near the redwoods in northern California, around San Francisco and the Golden Gate Bridge, by the seaside areas of San Diego, and near bustling areas in and around Hollywood. Find us at a branch near you:
Meet Your CalSavers Program Requirements 
Make sure you have satisfied this requirement for California employers. We can help you explore your options and meet this requirement. 
Customer Support in California
From Yosemite National Park to the San Diego Zoo, we'll be there to assist your business whenever you need help, including 24/7, U.S.-based service with experienced professionals, live chat features, and in-app help options.
Paychex Services for California Businesses
The Single Platform for Your HR, Payroll, and Benefits in California
Whether you need payroll or more comprehensive HR services, our scalable and flexible technology is built to support your California business.
Find the Right Solution for Your Business in California
Provide a few company details and we can recommend solutions that work for your business and employees.
Find Your Solution
How many employees do you have?
Paychex Is The Smart Choice For Payroll and HR in California
650+ HR professionals averaging 8 years training and expertise
Our human resources experts can get to know your business and provide support to help you navigate a growing number of complex California employment laws.
Award-winning service and integrated HR and payroll technology
Our payroll, HR, benefits, and insurance services are built to help organizations achieve their business goals.
World's Most Ethical Companies, 13-time honoree
More than half a million businesses trust us with their payroll and HR needs.
Frequently Asked Questions in California
How do I do payroll in California?

How do I do payroll in California?

Businesses in California need to keep in mind many factors to accurately process payroll in the Golden State. For instance, you need to identify applicable payroll laws that apply to your operations. Depending on your specific business, factors such as overtime rules, workers' compensation, and minimum wage laws may have an impact on your payroll. In addition to federal taxes, California also has four local payroll taxes, which have their own requirements and deadlines that employers need to account for:

Unemployment Insurance Tax (UI)
Employment Training Tax (ETT)
State Disability Insurance Tax (SDI)
California Personal Income Tax (PIT)

For more in-depth details, read the essential guide for running payroll.

What is the average cost for payroll services?

What is the average cost for payroll services?

Many providers offer the option to pay a fixed rate per month that covers a set number of employees for payroll services. Look for third-party providers that have many options and scalable services that support businesses with a range of budgets. Keep in mind that doing payroll yourself comes with its own cost and time considerations. Payroll is a complex process and errors can be costly, so consider whether processing payroll on your own will benefit the business in the long run.

How much does Paychex charge for payroll services?

How much does Paychex charge for payroll services?

We have many flexible payroll options that work with a variety of budgets and can scale with you as your business needs change. Compare our payroll options to learn what our payroll services include.
Additional Resources for Businesses in California
Developing an accessible workplace is good for business and your employees, but the process can quickly lead to roadblocks without a thorough understanding of employer responsibilities and best practices. Whether it's the belief that certain employees won't perform well or fear of bringing profits and performance down, these are unfortunate but also common misconceptions.
Accommodating for accessibility in the workplace requires knowing what it looks like, understanding different types of accommodations your employees may require, and knowing how to create an inclusive and diverse environment for everyone.
What Is Workplace Accessibility?
Workplace accessibility is making sure everyone — regardless of their abilities — has the tools and support they need to succeed in their job.
When understanding workplace accessibility, employers should recognize that there are numerous federal, state, and local anti-discrimination and privacy laws protecting the rights of individuals with disabilities. Perhaps the most well-known is the Americans with Disabilities Act (ADA). The ADA stipulates that covered employers are prohibited from discriminating in employment based on disability status and are required to provide reasonable accommodations to otherwise qualified individuals with a disability unless doing so would create an undue hardship. The ADA also protects employees with disabilities from retaliation when enforcing their rights under this law.
Some common ways that ADA compliance may take shape in the workplace include:
Providing Braille signage in common areas
Installing wheelchair access at building or room entrances and exits
Restructuring job functions or modifying work schedules
Providing closed captioning or transcripts for audio recordings and videos
Ensuring computer programs support assistive technology
Types of Accessibility in the Workplace
Understanding the many dimensions of accessibility in the workplace can help you make necessary adjustments toward employees with a range of abilities.
While you may be familiar with the examples listed above, know that accessibility in the workplace involves more than physical accessibility, which might be the first thing that comes to mind (e.g., accommodations around the office due to an employee's physical disability). Consider that if employees use digital technology to do their job, access HR information, or participate in a work event, those technologies and materials must also be accessible and compatible with assistive technology devices. Examples of technological accessibility may include providing closed captioning for video conferences or building a website that can be easily navigated by people with visual impairments via a screen reader.
Another important type of accessibility is attitudinal awareness. This is defined as a person's mindset that influences their behavior toward different types of people and concepts. Those without attitudinal awareness may discriminate against others, make false assumptions about someone's abilities, or simply avoid interaction altogether. These actions can be detrimental to employees as well as the business, which is why you should do everything possible to avoid them. Instead, communicate with the team, provide training to improve awareness, and focus on equity and inclusion.
Why Is Accessibility Important in Business?
It's not only existing employees who may need additional assistance that can benefit from developing an accessible workplace. An accessible work environment also can help businesses increase productivity, ensure a wider pool of talent can join and contribute to the business, expand their potential customer base, and comply with regulatory requirements. It's also part of building an inclusive workplace, giving employees varied perspectives, a greater sense of optimism, and better problem-solving skills as a result of working alongside colleagues with unique backgrounds and ways of thinking.
How To Make a More Accessible Work Environment
Working with people with different abilities is an organizational effort. Success depends on participation by every employee and leader to help others feel comfortable, valued, and equally treated. So how can you start making the workplace more accessible?
Ensure Every Aspect of the Recruitment Process Is Accessible
Applications and job forms should be truly accessible, with accommodations for those who may have trouble reading computer screens, for instance. Consider large print or versions available in Braille, closed captioning, compatibility with assistive technology like screen readers, and make sure descriptions emphasize essential job criteria. Other examples include making alternate arrangements for those who can't easily travel to an in-person interview, or providing an interpreter if a job candidate needs one.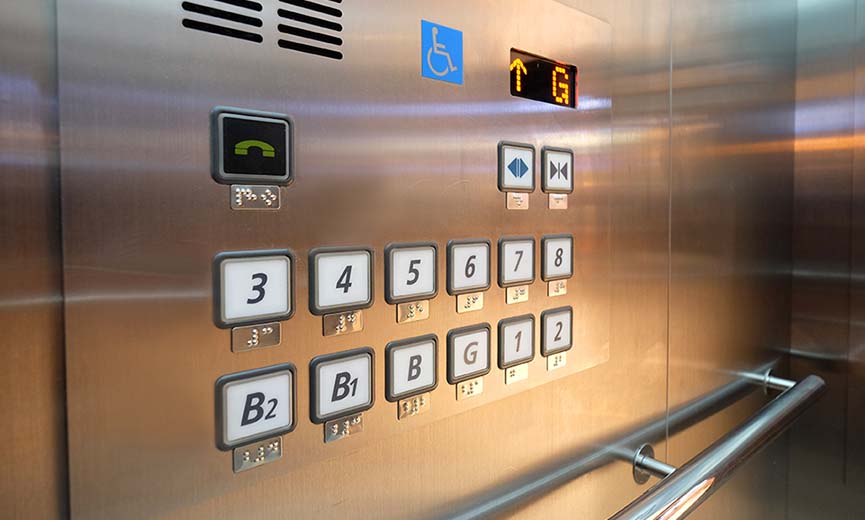 Examine Your Company Policies
Make sure your employee handbook addresses accessibility as well as diversity and inclusion policies. Employees should have guidelines on how to request accessibility tools if they need help, along with any training on how to use them. And ultimately, make sure your company celebrates inclusion and those with varying abilities as part of its efforts toward a more diverse workplace.
Train Managers on How To Work With Employees With a Range of Abilities
Some managers may feel intimidated working with employees with disabilities. This may simply come from a lack of knowledge, so provide resources and training to help them feel prepared and empowered to manage with a focus on inclusivity.
Make Adequate Arrangements for an Inclusive Workplace for All
Actively removing barriers to participation, such as installing wheelchair ramps or providing hearing loops or computers, can help individuals with varying abilities feel welcomed and accommodated. Resources such as noise-canceling headphones, soft lighting, and adjustable stand/sit desks may also be helpful to others. If arranging for a conference or offsite meeting, check ahead of time to make sure the facility is capable of accommodating all employees.
Require Unconscious Bias Training for All Employees
Employees may be unaware of how certain conversations, words, and actions may be inadvertently discriminating against other colleagues. Formal, ongoing training sessions for all employees can go a long way in alleviating unintentional discrimination issues, and help nurture an inclusive workplace environment.
Make Reasonable Adjustments for Remote Workers
Remote and flexible working options have become increasingly common, so don't forget that offsite employees may need certain accommodations as well. Consider providing work-from-home stipends that employees can use to purchase ergonomic seating or sit/stand desks. Provide any other special equipment that workers may have had in the office that they may need now at home. Video conferencing technology can also help employees keep in contact with colleagues and reduce feelings of isolation or anxiety. Your employees, regardless of their location, should feel supported, included, and valued.
Stay on Top of Accessibility Laws
It's your responsibility as an employer to understand and comply with accessibility laws. Regularly assess your workplace and any applicable legislation to determine how you can better identify and address accessibility issues. Stay proactive, take a forward-thinking approach, and consider working with an HR professional who can help you better understand your obligations around accessibility.
Help Develop an Inclusive Workplace
At its crux, providing workplace accessibility means prioritizing diversity and inclusion, an effort that can help bring different backgrounds, experiences, and insights into a workplace. These factors can help a business appeal to a wider group of customers and help build a stronger, higher-performing workforce. Work with an experienced HR team who can help ensure your workplace is an open and accommodating one for all who work for and with the business.
Looking to maximize resources and execute business functions more efficiently? While it can be challenging, this article offers some starting points.
Knowing how to improve efficiency in your business is a key factor in any company's strategy for growth. When inefficiencies exist, productivity can suffer, creating a ripple effect throughout the organization that can impact leadership, employees, and customers alike.
Definition of Business Efficiency
What is efficiency in business? It's how well a business can convert the required time, effort, materials, and capital in relation to its output. Output can be products, services, revenue, or however the business measures its parameters of success.
Instead of having valuable resources disappear into its systems, an efficient business can maximize its output with the smartest possible use of those resources. A simplified example of efficiency in business is when one business generates $5 million in revenue with the same amount of energy and labor costs as its similarly sized competitor, which only produces $3 million.
Efficiency vs. Effectiveness in Business
Efficiency is not the same as effectiveness and the two terms often cause confusion. A common way to think of effectiveness vs. efficiency is the difference between doing the right things vs. doing things right. It's possible to have an inefficient process with an effective result or an efficient process that is less effective.
For an example of the latter, consider two salespeople. Using scripts and time limits, salesperson A has developed a streamlined system that lets them make 100 calls each day. Salesperson B invests their time in developing a hyper-qualified list of prospects and then spends more time researching each contact. Salesperson B makes only 20 calls each day. However, 3% of salesperson A's calls result in a closed sale, while salesperson B enjoys a 25% closing rate. Salesperson B has developed stronger relationships with those customers, which is likely to lead them to a more positive overall experience and favorable impression of the business.
Efficiency and effectiveness are not mutually exclusive. In the salesperson example above, salesperson A has a system that is vastly more efficient at making phone calls. Salesperson B is effective at closing sales. Ideally, a business figures out how to accomplish both.
Types of Efficiency in Business
Business efficiency can be measured in many ways. Here are some different metrics that you can use to measure business outputs against the resources required to reach your goals. Doing so can help you make improvements in your systems and the use of your overall resources — time, money, labor, effort, materials, and capital.
Labor productivity: How much are your workers able to produce or accomplish during a measured period of time? Equipment, technology, automation, training, physical and mental health, and engagement can all influence an employee's overall productivity.
Eco-efficiency: Eco-efficiency is a measurement of the impact your business operations have on the environment. Ultimately, an eco-efficient business is excellent at reducing all forms of waste. This includes waste in materials, operations, and administration along with minimizing the environmental impacts of your product and packaging. These calculations can be tricky. For instance, calculating the cost of using post-consumer recycled plastics for packaging or materials, which increases eco-efficiency, may come with more upfront costs, but the practice may net you more customers because they seek businesses that prioritize a low environmental impact.
Energy efficiency: Reducing the amount of energy consumed to create products or services is an important sustainable practice that can increase your bottom line. Your energy footprint is the amount of energy needed to operate all aspects of a business — bathroom, office, and warehouse lights, equipment, and even shipping costs, when you recognize fuel consumption as a form of energy usage. You can evaluate business energy efficiency by calculating how much is used to run different areas of your business. Reducing these numbers can save you money. Business energy efficiency is a specific subset of eco-efficiency.
Operations efficiency: Operations are critical to a business model and efficiencies in these core processes can help reduce overall costs. Business operations efficiency can be found in a variety of strategies such as the appropriate use of technology, outsourcing, or bringing tasks in-house for more control.
Process efficiency: Processes are used in every area of a business — internal communications, HR, operations, shipping, and even how meetings are conducted are typically subject to specific procedures. See what is working and what isn't. Make changes when needed. Look for ways to make modifications that can also increase efficiencies in other areas. For instance, packaging products with less material can lower energy consumption and environmental impact, and allow you to fit more product in trucks, thus reducing shipping costs.
Return on investment (ROI): An investment is typically a current cost that is used for future gain. This gain can be any metric — an increased pool of qualified applicants, reduced waste footprint, and generated income are all examples. Measuring the ROI, e.g., lower energy bills due to a new rooftop solar array, is one way to assess efficiency.
Benefits of Efficiency in Business
No one enjoys wasting time or money and your business is no different. Aside from the general satisfaction that comes with running a thriving business, there are many benefits that come with getting the most out of your resources. Here are some of the benefits of efficiency:
Efficiency may reduce costs. Whatever your metric for calculating efficiency, improving it will likely yield cost savings. Streamlining time-consuming HR tasks, improving worker productivity, and using less to do more all improve your bottom line.
Efficiency can increase profits. The flip side of reducing costs is increasing profits. Figuring out how to get more products in the hands of your customers for less overhead costs or spending less on operations translate into a more profitable business.
Efficiency can grow your business. Less time spent on mundane administrative tasks can free staff up to develop strategies for growth and expansion. Improving eco-efficiencies can give staff a sense of purpose and dedication, unleashing the engagement and creativity you need to move into new markets. Developing new ways of packaging or operating can even set your business apart as an industry leader. These are but a few ways that efficiency can grow your business into exciting new directions and create new opportunities.
Efficiency can improve employee morale. Finding ways to run your operations more efficiently can save employees' time and energy. Done well, this can be seen as a form of respect. Actions such as reducing the number of mandatory meetings or giving staff convenient, on-demand access to their benefits accounts can strengthen their sense of loyalty to your business, thus improving engagement and reducing attrition.
Ways To Improve Business Efficiency
Efficient business practices are less about what you do and more about how you do it. Here are some big-picture ways to help maximize your resources and execute business functions more efficiently.
Use free resources. There are many valuable free resources for businesses that you can turn to when you need them. National organizations such as the U.S. Small Business Administration and SCORE provide advice and resources that offer guidance on startup issues, tax concerns, and in some cases even legal matters.
Invest in quality branding. Having a cohesive brand is invaluable in presenting a clear message to your customers, vendors, key stakeholders, and the public. All aspects of your branding — from your company logo to your website layout and product offerings — must be consistent with the message you want to send to your target audiences.
Think from your customers' perspectives. If you asked customers, "How can we improve our business?" How would they answer? Details about your business might seem obvious to you, and therefore unnecessary to mention in your sales and marketing materials. But if you approach this from your customers' point of view, you may think differently. Productivity improvements start by looking at your business from a potential customer's perspective. Ask for outside opinions to avoid making business decisions based solely on personal bias.
Outsource key business tasks. Business owners and employees often wear many hats, from leader and recruiter to designer and payroll administrator. Often, knowing how to improve business performance starts by recognizing that no one person can do everything on their own.
Consider outsourcing complex tasks that are integral to your business but aren't necessarily within your realm of expertise. Bookkeeping and accounting, for example, don't often fall within a typical business owner's area of expertise. Still, it's an essential part of business efficiency. A skilled outsourcing firm can balance your books much quicker and keep you up to date on financial data that helps you plan for the short- and long-term growth of the business.
Improving Efficiency on a Personal Level Can Help Improve Efficiency on a Business Level
It's not just your business that stands to benefit from greater efficiency. Every business owner and leader can improve productivity with "efficiency hacks" that can include:
Setting the right goals. Big goals usually have too many moving parts to handle at any one given time. Envision goals you can reach in a manageable way.
Completing one task at a time. Productivity can easily be wasted when you jump between tasks and try to figure out where you left off.
Prioritizing. Create your daily task list in order of importance. Get important tasks done first before interruptions take your focus away. And avoid putting anything off. Do it right then and there, if you can.
Managing your time well. What times of day are you most productive? Tackle difficult tasks during the time when you have the most focus and dedicate other times for less demanding tasks. Consider working in 50-minute blocks with short breaks in between.
Reducing distractions. Email can be a huge time drain. Consider limiting your email activity by scheduling time every couple of hours to check it and stick to it. Similarly, schedule phone time to make or return calls, and place your phone on silent during your planned work blocks.
Knowing how to improve business efficiency helps everyone in the organization. As part of the process, learn more about how you can help your employees increase efficiency by more effective-goal setting to increase productivity and engagement.
How Do You Measure Efficiency in a Business?
Just as there are different types of efficiency in business, there are many ways to measure them. Some measurements are applicable across the board. Benchmarking your metrics is critical so you can evaluate your progress over time. Comparing your type of business efficiency with similar businesses or industries is another important way to assess whether your business is on target.
There are different strategies to measure business efficiency. For a company selling products, inventory turnover, or the lag time between moving inventory through the warehouse and to customers, can indicate if a product is moving and responding to customer demand. Efficiency ratios are used as an indicator of a business's overall short-term performance and can tell a business owner the lag time between turning inventory into cash. Measuring eco-efficiency can get trickier and involves measuring net sales and quantity of goods produced and sold against energy, materials, and water consumption, along with greenhouse gas and ozone-depleting emissions. The World Business Council for Sustainable Development issued a guide to help businesses measure eco-efficiency and company performance.
The Role of Analytics in Improving Business Strategy
HR is another business operation where efficiency is imperative. Specifically, the process of employee recruitment and retention is simply too important to leave to chance.
HR analytics can provide human resources departments with better data collection, reporting, and the information needed to make data-driven business decisions. Whether a business unit manager needs the latest information on time and attendance to streamline their scheduling process, or a quick payroll audit by the HR manager to address a problem, analytics help makes data accessible to business leaders.
Here are some ways to leverage HR analytics and improve the way you run your business and increase efficiency:
Recruiting. When a job candidate is brought on board but ends up not being right for the position, turnover can happen, and filling open positions becomes expensive and time-consuming. Recruiting analytics lets you see where your best candidates come from and which profiles tend to succeed more often over the long term. In addition, analytics can help clarify how your recruiting process is working and where there might be room for improvement. For example, if analytics show delays in candidate communication or long review times at the hiring manager level, this can provide actionable insights for making process improvements.
Time and attendance analytics. With time and attendance analytics, companies can determine the most efficient patterns in employee scheduling to strategically manage the scheduling process, stay in compliance with company and legal requirements, and even identify patterns of absenteeism that could signal trouble at the individual or department level.
Benefits and other services. HR data analytics can streamline the management of benefits and other services within human resources. Consider the reporting needed during open enrollment. An analytics-driven reporting system makes it easy to see who is enrolled and where decisions are pending. Analytics can also help HR managers understand which benefits are being used and which ones are being overlooked.
Common Payroll Mistakes That Can Lead to Errors and Business Inefficiencies
Payroll processing is a particular company operation where accuracy and efficiency matter. As just one example, businesses must submit taxes to federal, state, and local authorities, at specified times and in designated forms. Such demands require time-consuming administrative efforts which, if mishandled, can lead to costly penalties. Some of the most common payroll errors include:
Filing late with the IRS. The IRS stipulates specific due dates for depositing taxes and filing returns. Late deposits and late filing of payroll tax returns can result in penalties and interest charges.
Errors on tax forms. Errors made on tax forms may make it appear that you have remitted too much or too little in payroll taxes. Such mistakes can also impact reconciliation with other tax forms, such as W-2s.
Misclassifying employees. You must take the appropriate steps to correctly classify each worker as an employee or an independent contractor. Misclassifying an employee as an independent contractor can result in retroactive payroll tax liabilities as well as fines and penalties.
Processing payroll late or not at all. Late or inaccurate payroll processing not only creates unhappy workers, but it may result in fines and penalties depending on the jurisdiction, as well as, issues like missed premiums or late retirement plan contributions, which can take additional resources to rectify.
Paying the wrong amount. Incorrect data entered into a payroll database can result in problems connected to paying employees at the right rate of pay and for all hours worked. Corrections can be time-consuming and can wreak havoc on your bottom line.
Not maintaining adequate payroll records. State and federal regulations mandate businesses keep specific employee records. Some local and state jurisdictions may vary in their recordkeeping requirements, so employers must be familiar with such requirements in the location(s) in which they do business.
Outsourcing Payroll Leads to Productivity Improvements
Outsourcing payroll processing is a solution to both enhancing efficiency and helping to reduce your risk of the payroll processing mistakes described above. Among the key benefits:
More Time for Business Priorities
If you have a workforce, regardless of your business or industry, attending to payroll-related matters likely consumes a great amount of valuable resources. One pay period follows another (without interruption) creating a ceaseless demand for time and energy to ensure that employee data is input correctly — and then reviewed for accuracy.
The complexities of payroll processing require a significant amount of time committed on a daily and weekly basis. Although business owners are ultimately responsible for meeting payroll accuracy and filing requirements, having a provider on hand often saves a great deal of time and helps them feel more confident about staying up-to-date on legislation and regulations.
Integrity of Confidential Employee and Company Data
Data theft and breaches are all too common today, and payroll processing represents a potentially risky area for your company. Threats include identity theft, employees tampering with company records, or even embezzlement. The use of in-house payroll processing software is not risk-free, either.
By contrast, a trusted outsourcing vendor has information security controls designed to safeguard sensitive data. Together with redundant backup and multiple server locations, a quality provider invests in state-of-the-art systems for storing and protecting data, simply because it's part of the service provided to clients.
Stay Current With Tax and Employment Laws and Regulations
Every business with employees must comply with federal, state, and local tax and employment laws and regulations or face stiff financial (and possibly legal) penalties. Not only can these penalties cost you money, but they demand time and attention to avoid — time that takes you away from your business. A vendor that specializes in payroll processing has the knowledge to help you with compliance responsibilities.
Outsourcing HR Functions Boosts Efficiency
Outsourcing HR functions can result in a significant improvement in business efficiency. A skilled outsourcing company helps mitigate the risk of noncompliance with current reporting and filing requirements, as well as assisting with the development of worksite safety programs, and insurance benefits.
More small businesses are investigating the merits of entering an arrangement with a professional employer organization (PEO), which enables business owners to outsource the management of employee benefits and related areas, including these key tasks:
Creating an employee handbook
Building job descriptions
Assisting with monitoring regulatory and legal compliance developments
Maintaining Affordable Care Act documentation
Providing comprehensive online HR resources
Offering onsite employee training
Helping with risk assessment
Outsourcing other key processes — such as marketing, website maintenance, and social media activity — are worth looking into as well. The more you can outsource to a reliable service or company, the more time you gain to concentrate on what will contribute to the growth of your business.
A More Efficient Business Can Help You Succeed
Employers who look to maximize their resources and execute business functions more efficiently can position themselves to enjoy the advantages that come from doing so. Those who don't are gambling with a future that can render their business obsolete.
Learn more how Paychex HR services can help you avoid costly and frustrating mistakes that waste energy, effort, and money. Instead, you can reap the rewards that come with improved business efficiency in key areas of your organization.
What Is the FMLA & How Does It Work?
The Family and Medical Leave Act (FMLA), enacted in 1993, is a federal law that provides eligible employees of covered employers with up to 12 weeks of protected, unpaid leave in a 12 month period, and requires that group health benefits be maintained the same as if the employee were not on leave.
Under FMLA requirements, eligible employees are entitled to return to their same position or to an equivalent position at the conclusion of the covered leave. The act also provides unpaid leave to eligible employees for specified reasons related to certain military deployments of their family members. Under the FMLA, they may take up to 26 weeks of FMLA leave in a year to care for a covered service member with a serious illness or injury.
The Department of Labor has published The Employer's Guide to The Family and Medical Leave Act which provides additional information about the FMLA and serves as a resource to employers. To ensure compliance and avoid potential litigation, businesses should become thoroughly familiar with all the requirements and conditions of the Family and Medical Leave Act. For information on HR management services, visit Paychex HR Services.
Does an Employer Have To Offer FMLA Leave? What About Small Businesses?
The FMLA only applies to employers that meet certain criteria. A covered employer is a:
Private-sector employer, with 50 or more employees in 20 or more workweeks in the current or preceding calendar year, including a joint employer or successor in interest to a covered employer;
Public agency, including a local, state, or federal government agency, regardless of the number of employees it employs; or
Public or private elementary or secondary school, regardless of the number of employees it employs.
Businesses cannot deny a request for FMLA leave for eligible workers, nor can they dissuade employees from making use of that leave. Also, according to the U.S. Department of Labor's Wage and Hour Division, it is unlawful to use "an employee's request for or use of FMLA leave as a negative factor in employment actions, such as hiring, promotions, or disciplinary actions".
Do covered employers face any consequences if they do not offer FMLA leave? If an employee complaint arises, the Wage and Hour Division may conduct an investigation, which could lead to legal action to compel compliance with the FMLA. Employees can also bring private civil actions against employers for violating the FMLA. Obviously, legal actions along these lines can prove detrimental to a company's public image, and might discourage job candidates from applying for open positions with that company.
What Reasons Qualify for FMLA?
Reasons qualifying an employee for leave under the FMLA include:
Birth of a child: up to 12 weeks of continuous leave for qualifying employees.
Adoption or placement of foster child: up to 12 weeks of continuous leave for qualifying employees.
Serious employee health condition: up to 12 weeks of leave for employees too sick or injured to conduct their job responsibilities.
Caring for a spouse, child or parent with a serious health condition: Up to 12 weeks leave for situations where a family member cannot take care of themselves.
Military deployment: Up to 12 weeks for child care duties when a military spouse is deployed overseas.
What Are the Notice Requirements for Employers Under the FMLA?
To meet requirements, covered employers must:
Post a notice explaining rights and responsibilities under the FMLA. Covered employers may be subject to a civil money penalty for willful failure to post. Employers may use the Department's FMLA poster, which is free and publicly available on the Department's website, to satisfy this requirement.
Include the information provided in the FMLA poster in their employee handbooks. If no handbook or written leave materials exist, the employer must distribute the general notice provided on the Dept. of Labor website to each new employee upon hire.
When an employee requests FMLA leave or the employer acquires knowledge that leave may be for a FMLA-qualifying reason, provide the employee with notice concerning their eligibility for FMLA leave and their rights and responsibilities under the FMLA; and
Notify employees whether leave is designated as FMLA leave and the amount of leave that will be deducted from the employee's FMLA entitlement.
Additional information about the Employer's Notification Requirements under the FMLA are available in the Department of Labor's Fact Sheet #28D.
Where Should the FMLA Poster Be Posted?
Under the FMLA, covered employers must post the FMLA poster in a visible, conspicuous location at the workplace, so both employees and job candidates can see it. Just as importantly, notes the U.S. Department of Labor, the poster "must be displayed at all locations even if there are no eligible employees."
Where a significant portion of the employer's workforce is not proficient in English, the employer must provide the notice in the language in which the employees are literate. Employers also must follow applicable requirements for notices under Federal and State law for sensory-impaired individuals.
Willful failure to post the required FMLA notice may result in a civil money penalty by the U.S. Department of Labor, Wage and Hour Division, not to exceed $110 (as of the publishing date of this article) for each separate offense. Employers should be aware that other notice provisions, besides the FMLA poster, also exist under the Act.
For covered employers, failing to provide employees with the required FMLA notifications could have detrimental effects on operations, perhaps in the form of compliance violations, costly fines, and even lawsuits.
How Long Can FMLA Leave Last?
Under the FMLA, an eligible employee may be entitled to up to 12 weeks of leave in a 12-month period for one or more of the following reasons:
The birth of a child, and to bond with a newborn child.
The placement with the employee of a child for adoption or foster care and to bond with that child.
To care for a spouse, child, or parent (but not a parent "in-law") who has a serious health condition.
For a serious health condition that makes the employee unable to perform essential job functions.
For any qualifying exigency arising out of the fact that the employee's spouse, son, daughter, or parent is a covered military member on "covered active duty" or called to active duty status.
An eligible employee may take up to 26 workweeks of leave during a "single 12-month period" to care for a covered service member with a serious injury or illness, when the employee is the spouse, son, daughter, parent, or next of kin of the service member.
Does Paternity Leave Meet FMLA Qualifications?
Mothers and fathers have the same right to take FMLA leave to bond with a newborn child. A mother may also take FMLA leave for prenatal care, incapacity related to pregnancy, and for their own serious health condition following the birth of a child. A father can use FMLA leave to care for their spouse's serious health condition, such as incapacitation due to pregnancy or childbirth.
Leave to bond with a newborn child or for a newly placed adopted or foster child must conclude within 12 months after the birth or placement of the child. The use of intermittent FMLA leave for these reasons is subject to the employer's approval. If the newborn or newly placed child has a serious health condition, the employee also has the right to take FMLA leave to care for the child intermittently, if medically necessary, and such leave is not subject to the 12-month limitation or employer approval.
Which Employees Qualify and Are Eligible for FMLA Leave?
Only eligible employees are entitled to take FMLA leave. An "eligible employee" under the FMLA is an individual who:
Works for a covered employer;
Has worked for at least 12 months (not necessarily consecutive) as of the date the FMLA leave is to start;
Has worked for at least 1,250 hours for the employer during the 12-month period immediately preceding the leave; and
At the time leave is requested, works at a location where the employer employs at least 50 employees within 75 miles of that worksite as of the date when the employee gives notice of the need for leave.
Please note that eligibility requirements may vary based on the industry that the employee is in.
How Long Does FMLA Leave Last? How Do Employers Determine the Applicable 12-Month Period?
Generally, an employer may select one of four methods to establish the 12-month period to be applied to its employees. The method the employer selects must be uniformly applied to all employees taking FMLA leave. Below are the different methods to establish the 12-month period:
The calendar year: 12-month period that runs from January 1 through December 31;
Any fixed 12 months: 12-month period such as a fiscal year (for example, October 1 through September 30), a year starting on an employee's anniversary date (for example, September 22 through September 21), or a 12-month period required by state law;
The 12-month period measured forward: 12-month period measured forward from the first date an employee takes FMLA leave. The next 12-month period would begin the first time FMLA leave is taken after completion of the prior 12-month period;
A "rolling" 12-month period measured backward: 12-month period measured backward from the date an employee uses any FMLA leave. Under the ''rolling'' 12-month period, each time an employee takes FMLA leave, the remaining leave entitlement would be the balance of the 12 weeks which has not been used during the immediately preceding 12 months.
Additional information about calculating the 12-month period can be found on the U.S. Department of Labor Wage and Hour Division's Fact Sheet #28H.
How Much Notice Must an Employee Give Prior to Taking Leave?
Employees must comply with their employer's usual and customary requirements for requesting leave and provide enough information for their employer to reasonably determine whether the FMLA may apply to the leave request. Employees generally must request leave 30 days in advance when the need for leave is foreseeable. When the need for leave is foreseeable less than 30 days in advance or is unforeseeable, employees must provide notice as soon as possible and practicable under the circumstances.
Can an Employer Deny FMLA?
FMLA leave may be denied if the employee qualifications or the reason for leave do not meet the eligibility requirements set under FMLA. When an employee requests FMLA leave due to their own serious health condition or a covered family member's serious health condition, the employer may require certification in support of the leave from a health care provider. An employer may also require second or third medical opinions (at the employer's expense) and periodic recertification of a serious health condition. Employers should be mindful that it is unlawful for any employer to interfere with, restrain, or deny the exercise of or the attempt to exercise any right provided by the FMLA. It is also unlawful for an employer to discharge or discriminate against any individual for opposing any practice, or because of involvement in any proceeding, related to the FMLA.
What Happens if an Employee Is Not Eligible for Leave Under the FMLA?
Not all employees are eligible for FMLA leave, including those who haven't been employed for a specific amount of time, or if they are employed by a company that is not a "covered employer." Other disqualifying factors can include (a) small businesses with less than 50 employees who aren't required by law to provide FMLA leave; and (b) a health condition that fails to meet requirements for FMLA leave.
In such cases, an employee who takes leave despite being ineligible for FMLA leave, could find their employment unprotected unless they are covered under another applicable law.
Is an Employer Required To Provide Benefits to an Employee on FMLA Leave?
An employer must maintain group health benefits for an employee during the FMLA leave as if the employee continued to work. The employee may be required to pay his or her share of the premium during the FMLA leave. The employer must provide the employee with advance written notice of the terms and conditions under which these payments must be made.
Do You Get Paid During FMLA leave? Is an Employee Paid for the Time Taken for Family and Medical Leave?
There is not an entitlement to paid leave under the FMLA. However, under certain conditions, the employee may choose to use — or be required by his or her employer to use — accrued paid leave such as sick or vacation leave to cover some or all of the FMLA period. Additionally, a state or local paid leave program may run concurrently with leave taken under the FMLA, providing the employee with pay through that program.
What Is the Difference Between FMLA and PFL (Paid Family Leave)?
As we have noted, FMLA is a federal law outlining specific rights for eligible employees of covered employers, obligating those employers to provide unpaid, job-protected leave for qualifying reasons.
Paid Family Leave may be a state, local or optional insurance policy that differs from one jurisdiction to the next, separate from federal regulations, and where benefits may be more generous than those provided by FMLA. Depending on the circumstances, if a business offers paid leave they may qualify for the Paid FMLA Tax Credit for Employers.
Is FMLA Leave Affected by Individual State Laws?
Several states and local jurisdictions have established laws or created optional insurance programs regarding time off for family and medical reasons, including paid family and medical leave. Employees are entitled to all the benefits under federal, state, and local law for which they are eligible. Where the FMLA may conflict with an applicable state or local law the employee would be entitled to the most beneficial provisions of each law.
Is Intermittent Leave Permitted?
Under some circumstances, employees may take FMLA leave on an intermittent or reduced schedule basis. That means an employee may take leave in separate blocks of time or by reducing the time he or she works each day or week for a single qualifying reason. When leave is needed for planned medical treatment, the employee must make a reasonable effort to schedule treatment so as not to unduly disrupt the employer's operations. If FMLA leave is for the birth, adoption, or foster placement of a child, use of intermittent or reduced schedule leave requires the employer's approval.
Also, employees who are exempt from minimum wage and overtime requirements do not forego the FLSA exception by receiving unpaid FMLA leave. According to the Dept. of Labor's "Employer's Guide to the Family and Medical Leave Act", employers "may make deductions from the employee's salary for any hours taken as intermittent or reduced FMLA leave within a workweek without affecting the exempt status of the employee."
Are Employers Required To Restore the Employee to the Same Job?
When an employee returns from FMLA leave, the employee must be restored to the employee's original job or an equivalent job with equivalent pay, benefits, and other terms and conditions of employment (provided the employee is not a "key employee" as defined under the law and job restoration would cause substantial and grievous economic injury to the employer). However, if the employee would have been laid off without regard to taking leave (or if the employer has eliminated the position), the affected employee may not be entitled to his or her previous job. Employers are encouraged to discuss job restoration issues with legal counsel.
Can You Be Fired While on FMLA?
The answer to this question depends on several variables and differing scenarios. For example, while an employee's job can be terminated while they are on FMLA leave, they cannot be let go for asking for or taking FMLA leave.
On the other hand, termination is possible for any of the following:
The employee neglected to apply for leave under the FMLA.
The employee's job performance is deemed "poor" prior to their taking FMLA leave.
Any misconduct or fraudulent behavior the employee commits.
Employers must have a legitimate and non-discriminatory reason for ending an individual's employment, regardless of whether they have applied for FMLA leave. In all cases, it's important that employers always maintain comprehensive documentation of the situation and consult legal counsel.
Does the FMLA Cover In-Laws?
The FMLA does not include a provision for the care of an in-law. However, an exception may apply where the individual previously stood "in loco parentis" for the employee when they were underage. This term is defined as "having had the responsibility of providing day-to-day care to the employee" and providing financial support during childhood.
Can FMLA Leave Be Used for Prescribed Sessions With a Therapist?
FMLA leave may be taken to care for your own serious health condition, or to care for your spouse, child, or parent with a serious health condition. A serious health condition may be a condition that prevents you from working for more than three days straight and requires continued medical treatment. For the most common serious health conditions, visit The Employee's Guide to the Family and Medical Leave Act from the Department of Labor.
How Does the FMLA Address Same-Sex Marriage?
In 2015, the U.S. Department of Labor amended the definition of 'spouse' in the FMLA regulations so that employees in legal, same-sex marriages have the same rights and privileges as those in opposite-sex marriages under the FMLA. Employers must be vigilant in ensuring leave policies recognize legal same-sex and opposite-sex marriages.
For example, if you don't require an employee in an opposite-sex marriage to provide a marriage certificate for documentation of their marriage, you should not request documentation of the marriage for an employee in a same sex-marriage.
Does FMLA Leave Need To Be Taken in Minimum Blocks of Time?
Employees may use FMLA leave in the smallest increment of time the employer allows for the use of other forms of leave, as long as the smallest increment is no more than one hour. If an employer uses different increments for different types of leave (for example, accounting for sick leave in 15-minute increments and vacation leave in one-day increments), the employer must allow FMLA leave to be used in the smallest increment used for any type of leave.
The employer may always allow FMLA leave in shorter increments than used for other forms of leave; however, no work may be performed during any period of time counted as FMLA leave. Additional information is available on the Department of Labor Fact Sheet #28I.
Do Holidays Count As FMLA Time?
If a recognized company holiday should fall during a week in which an employee is taking a full week of leave, the entire week counts as FMLA leave. But if the holiday takes place in a week where the employee takes less than the full week of approved leave, the holiday is not considered part of the leave, unless the employee was scheduled and expected to work and used FMLA leave for that day.
Can You Tell Employees Someone Is on FMLA Leave?
Employers are not required to notify coworkers when an employee takes FMLA leave. The reasons behind time off under the FMLA are considered personal to the employee and employer involved, and discretion is recommended. Also note the reasons behind an employee's absence due to sick leave, family leave, and disability are protected against disclosure, according to law.
An exception might be when the employee taking leave has given permission, in writing, to disclose information to co-workers.
What Actions Should Employers Avoid While an Employee Is on FMLA Leave?
Certain actions are permitted while an employee is on FMLA, but others are not:
Federal law prohibits an employee's termination solely because they have taken FMLA leave. However, an employer may terminate an employee due to other causes, even while that individual is on FMLA leave. If any fraudulent information was submitted when requesting leave, that can be grounds for termination. In addition:
Employers cannot rescind or otherwise deny an employee's group health insurance coverage while they are on FMLA leave.
An employee on FMLA leave cannot be asked (with rare exceptions) to conduct any job-related tasks.
Employers are not permitted to cancel or delay an employee's reinstatement upon completion of FMLA leave.
Employers are also not allowed to change any significant aspect of the employee's position, such as pay, job responsibilities, and or place of work.
Should any of these violations occur, employees may opt to contact an employment lawyer.
Need Help Staying Compliant With FMLA Rules?
As has been noted in this article, employers covered by the FMLA must remain compliant with its rules and regulations. They should also be aware of related issues.
For example, several states and local jurisdictions have established laws regarding time off for family and medical reasons, including paid family and medical leave. Employees are entitled to all the benefits under federal, state, and local law for which they are eligible. Where the FMLA may conflict with an applicable state or local law, the employee would be entitled to the most beneficial provisions of each law.
To ensure compliance and avoid potential litigation, businesses should become thoroughly familiar with all the requirements and conditions of the Family and Medical Leave Act. Learn more about how Paychex HR Services can help provide the most effective HR management services for your business.
Join Our 700,000+ Customers and Get Help Managing HR, Payroll, and Benefits for Your California Business