Paychex at 50: Fueling the Spark of Innovation
Paychex is known for payroll — it's in the name. But behind the name is also one of the largest providers of HR services for small and medium-sized businesses. The country's largest 401(k) plan recordkeeper. And a top-30 insurance agency.
We've grown to become these irreplaceable components of the American economy, and more, through one consistent driving force — innovation.
It started with our founder, the legendary entrepreneur Tom Golisano, driving down Main Street recognizing that small businesses would benefit from automated payroll and taxes. No payroll provider at the time would serve businesses of that size. He saw a need and built our company to be the first to meet it.
Our original office in Rochester, New York, quickly grew to 18 franchises and partnerships in several states. But Tom knew that he needed to unify the company as a single entity in order the maximize the opportunity. So, he consolidated the franchises into one privately held company.
Just four years later, in 1983, Paychex went public, allowing us to meet the needs of underserved businesses across the U.S. Soon after, we introduced Taxpay®, automating clients' tax calculations, filings, and guaranteeing their payments were made accurately and on time. Our payroll and tax services fueled massive growth during the '80s, giving us the ability to reinvest millions of dollars into product research and development.
As our early years saw the exponential growth of our business, with 100,000 clients in all 50 states by 1990, it was followed by a period of massive product expansion. We introduced human resource services that offered employee handbooks, employee evaluation and testing tools, and section 125 plans. Our retirement services met a growing need for our clients and their employees. And we were first to market with a pay-as-you-go integrated workers' compensation service that helped stabilize clients' cash flow by basing premiums on actual wages, not estimates.
Our rollout of new health and benefit plan solutions leveled the talent acquisition playing field for smaller organizations. By establishing the Paychex Insurance Agency, we made it even simpler to provide and manage those new benefits by integrating employers' plans with payroll deductions.
The '90s were also a critical period for our clients — and our company — with the introduction of our professional employer organization (PEO), built on our health, benefits, and property and casualty insurance lines. In 1996, we acquired the National Business Solutions PEO, quickly integrated them into our existing platform, and leveraged Paychex Insurance Agency, workers' compensation, and our retirement services to help make large company benefits more affordable for our clients. In the process, we altered the PEO industry itself by offering the ability to work with a dedicated HR professional, who at first could provide best practices, and today can give our clients specific HR recommendations based on their situation.
Paychex PEO is one of the main reasons we're now one of the largest providers of outsourced HR services, serving over 1.7 million worksite employees.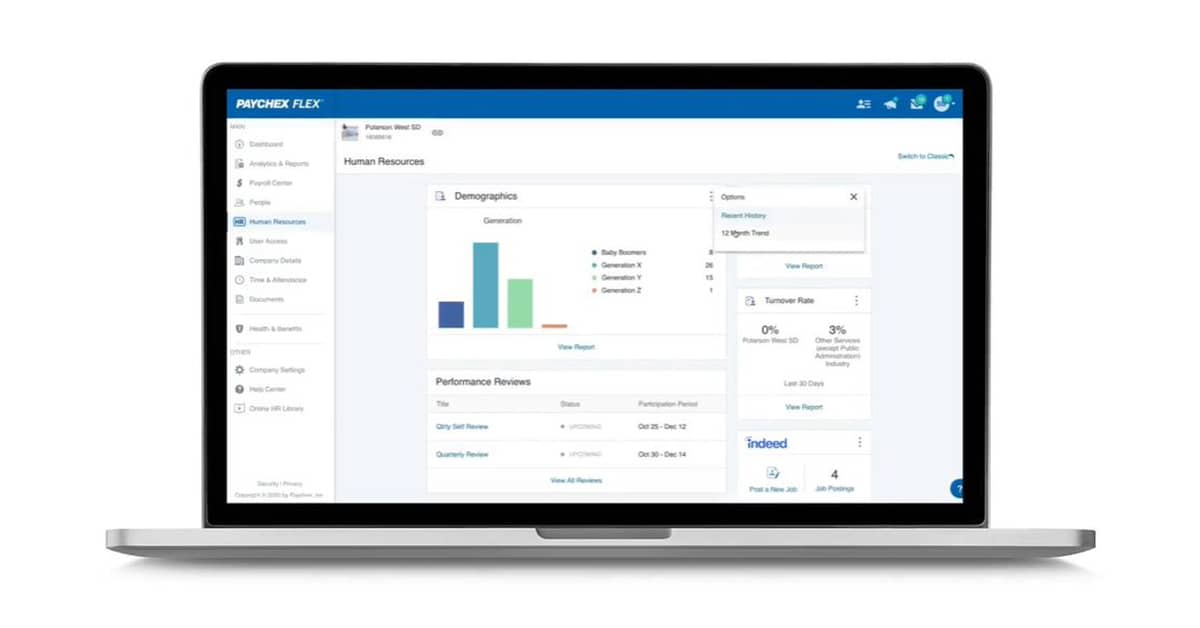 In the most recent 10 years we've launched our own digital transformation. Paychex Flex®, our cloud-based all-in-one technology platform, brings together HR technology, onboarding, payroll, time and attendance, benefits administration, retirement services and so much more. And where other providers may take days to process direct deposits, we're now the only payroll provider with a real-time payments option. Thanks to the incredible innovation of our product and IT professionals, Paychex clients can process payroll and fund direct deposit in 15 seconds or less.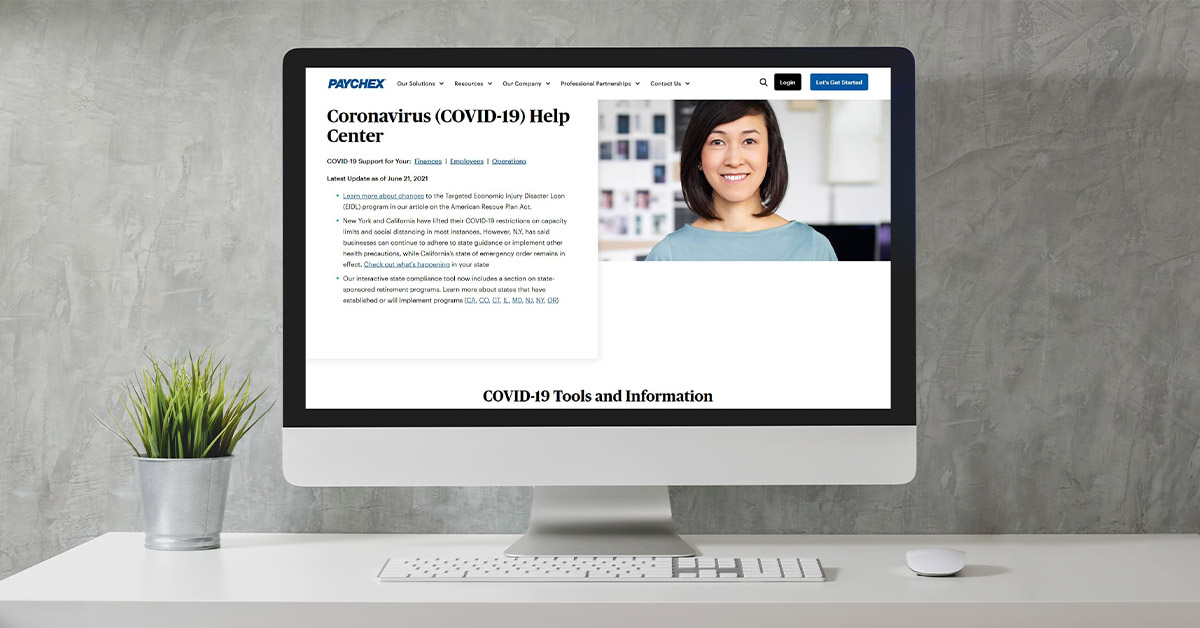 The value of Paychex innovation has been on full display throughout the COVID-19 pandemic. Paychex delivered innovative solutions to help our clients meet every regulatory challenge, gain access to over $65B in PPP Loans, transition those loans to grants through our industry leading Forgiveness Tools and take advantage of over $2.5B in Employee Retention Tax Credits.Our approach to simplify the complex has helped business across the United States survive one of the most challenging environments in our lifetime.
In 50 years, Paychex has transitioned from a payroll company to a complete human capital management (HCM) solution with 710,000 clients. We take great pride in serving small and medium-sized businesses across every industry. Along the way we've also made strategic acquisitions, integrating them into our products and services to extend our capabilities as one of the leading HR outsourcing providers in the U.S. And our employees have been there every step of the way, 15,000+ strong Paychex Proud team members helping the company make payroll, insurance, and retirement easily attainable for millions of Americans.
And the work is just beginning.
Join us in the pursuit of entrepreneurship, innovation, and powering America's businesses. As we look to the future, I know we will lead as we always have — with the spark of innovation.