ACH payment processing and eChecks
Accept more than just credit cards
While many of your potential customers have credit cards, the fact is a good many do not (studies suggest about 28 percent of Americans don't own at least one credit card1). Automated Clearing House (ACH) and electronic check (eCheck) processing gives you the ability to augment your credit card payments by offering the same level of convenience to this large and underserved market.
Save money

The cost of ACH payment processing and eChecks is likely less than half that of credit card processing, with no deposit and posting preparation costs.

Get your funds faster

You can receive funds for payments made by ACH or eCheck funds on settlement day, rather than a delay of  one or more days.

Boost customer satisfaction

Make it easier and less expensive for a much wider customer base to buy your products and services, and reduce hassle over delinquencies.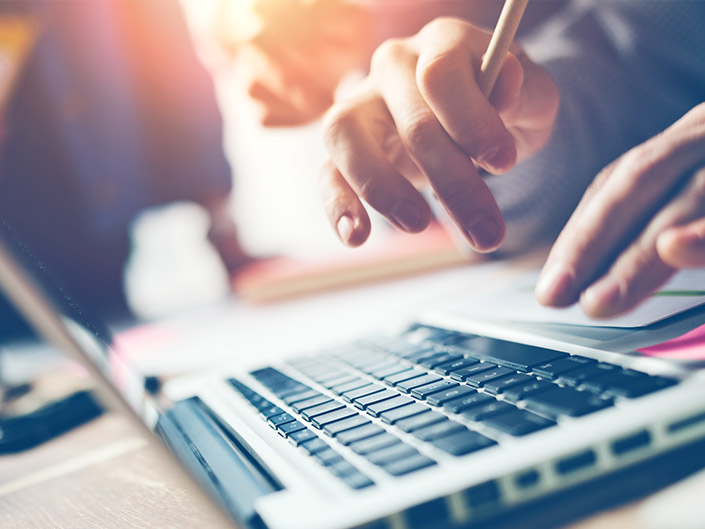 Why offer ACH and eCheck processing?
ACH is the fastest growing electronic payment type, with over 21 billion transactions per year
No deposit and posting preparation costs
Less customer hassle over delinquencies
Fewer manual procedures
No more return envelopes and postage
The ability to set up automated, recurring billing to increase on-time payments
Even more reasons to consider ACH and eCheck processing
Process payments through multiple gateways

Our flexible solution lets you handle ACH and credit card processing with a variety of payment gateways, with most shopping carts, and with many other customer and billing management systems.

Help increase on-time payments

ACH lets you set up automated, recurring billing to help increase timely payments for customers who pay for your product or service on an ongoing basis.

ACH and eCheck payment processing from within QuickBooks®

Quickly and easily process ACH, eCheck payments, and credit cards with our powerful, secure plugin for your existing QuickBooks software.

Convert paper check payments into ACH transactions

You can even turn payments made via paper check into electronic ACH transactions with Paychex terminal and web-based solutions.
Something else to consider