Tax credit services
Claim the tax credits you deserve
Billions of dollars in tax credits go unclaimed each year due to businesses not knowing they qualified, or not wanting to handle the complex reporting requirements involved. There's a good chance your business may already be eligible for tax credits — potentially worth thousands of dollars per employee.
Don't let complicated rules and paperwork stand between you and your money. Let Paychex Tax Credit Services* help you identify and claim these highly lucrative credits by doing the legwork.
Claim credits without the hassle

Applying for credits can be complicated and time-consuming. We'll make it easy by taking care of the rigorous requirements.

Stay compliant

We'll create a well-documented and legally compliant audit trail to help you claim your credits.

Only pay for credits found

This service is completely free for Paychex clients. You pay a fee only when we find credits!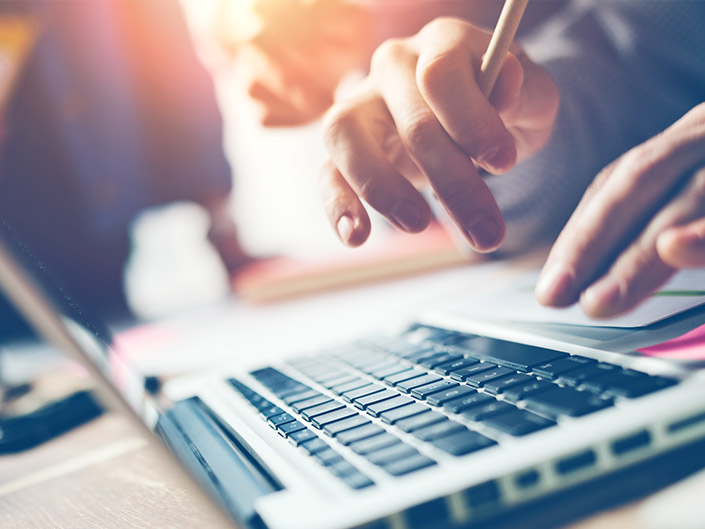 What you'll get with Paychex Tax Credit Services
Help applying for the Work Opportunity Tax Credit:
Applicant eligibility verification and screening via paper, phone, or web.
Preparation and filing of applicant pre-screening forms.
Tracking of hours worked and wages paid.
Quarterly and annual reports showing credits you've earned.
Help applying for location-based credits:
Documenting address changes, hours worked, and wages and credits earned for qualified employees.
A comprehensive year-end report for easy preparation of tax returns.
Maintaining documentation and an audit trail for seven years.
Tracking changes to legislation and regulations to help your credits stay in compliance.
A simple solution to complicated credits
Work Opportunity Tax Credit (WOTC)

Hiring from groups that face barriers to employment, such as food-stamp recipients, temporary assistance for needy family recipients, and unemployed veterans, can make you eligible for federal and state tax credits ranging from $1,200–$9,600 per eligible employee.

Check Out the WOTC Calculator to see how much money you could save.

Location-based credits

To encourage economic development in select areas of the U.S., the government has established tax credits available to qualified business owners. Credits can total as much as $3,000 per qualified employee each year, which you can use to reduce your federal income tax liability.

Other types of tax credits

Paychex Tax Credit Services can also assist with:

Research and Development Wage-Based Credit
Cost segregation
Training incentives
State tax credits
Grant screening and writing
Domestic production deduction
Another way to potentially save you money
Our SUI service will monitor for improper claims against your business, helping save you from paying erroneous charges and potentially keeping your rate low.