The Rise of Generation Z: A Paychex Special Report
Human Resources

Last Updated: 05/01/2023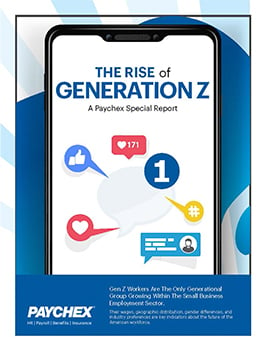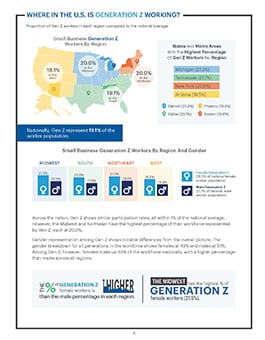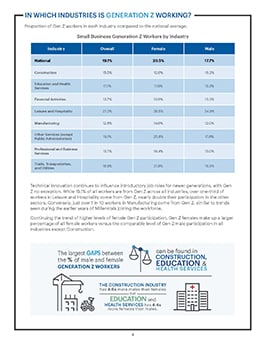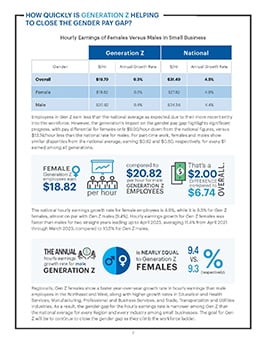 Get the Free Guide
While all other generations are decreasing in the workforce, Generation Z (born 1997 to 2012) has increased their employment share by at least 2 percent every year since 2018. The group surpassed Baby Boomers in July 2022 and are steadily gaining on Gen X and Millennials, despite experiencing the largest share of employment loss due to the COVID-19 pandemic.
What does their continued growth in small business participation mean? Furthermore, what do key indicators such as their wages, geographic distribution, and industry preferences mean to the American workforce of the future?
This report quantifies the percentage of full- and part-time Gen Z workers, overall and by gender (as reported by Paychex clients), in the small business workforce and provides in-depth analysis of employee wages - nationally, regionally, and by industry.