Spotlight on Texas: How Your Business Can Build on the Economic Boom (Part 1)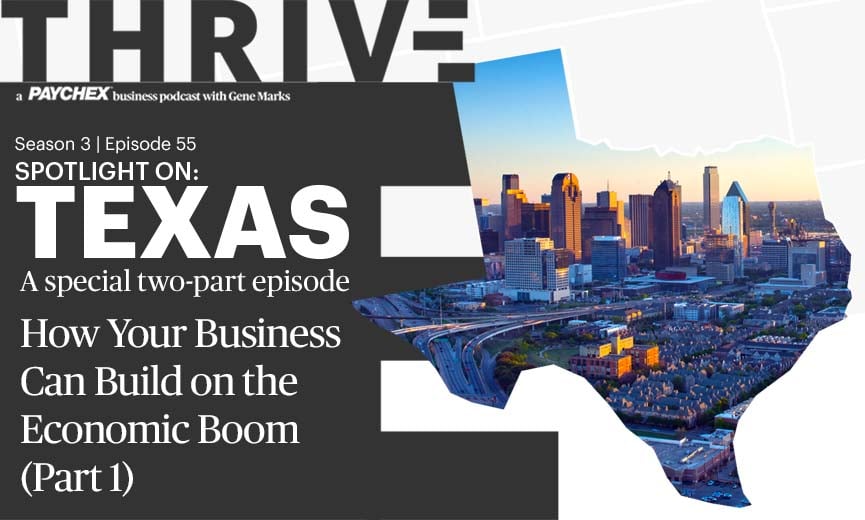 Podcast
•
46:43

Min
•
Season <divclass="fieldfield--name-field-seasonfield--type-integerfield--label-hiddenfield__item">3</div> | Episode <divclass="fieldfield--name-field-numberfield--type-integerfield--label-hiddenfield__item">55</div>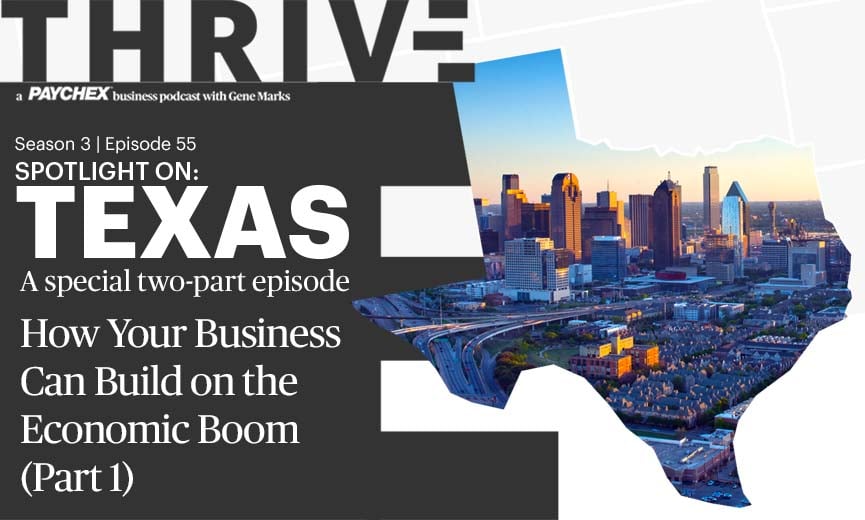 Listen

Apple Podcast

Spotify

iHeartRadio
Topics
Considering relocating your business to Texas? Grab our checklist to ensure you've covered your bases.
Do your employees come from multiple locations or cross state lines? Access our whitepaper for guidance on building a collaborative workforce.
Prefer to watch this conversation online as a virtual roundtable video? Access the full dialogue, guest speaker biographies, and additional resources, when you enter your email at our Session 1 event page.