AICPA 401(k) Plans for Firms
401(k) plans made easy for your firm and employees
The AICPA Member Retirement Committee evaluated national 401(k) and retirement providers, and they selected Paychex as the provider of retirement plan services for AICPA members. Our program is the retirement solution for the AICPA membership!
For more information, read our brochure.
Offer an affordable plan

Offer powerful and affordable plans for $100/month* 

Retain and attract qualified staff

by offering vesting and matching options

Reduce taxable income and tax liability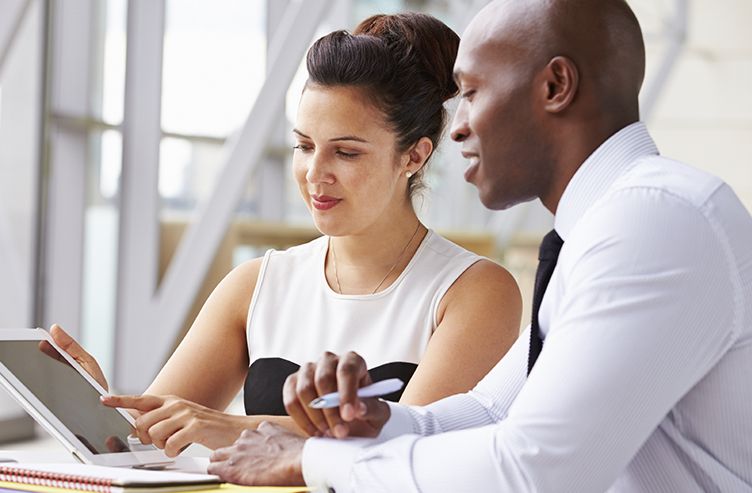 Get more with the AICPA 401(k) Plans for Firms
Significantly reduced 401(k) setup fee and affordable plan pricing exclusively offered to AICPA firm members
Investment flexibility — over 9,000 investment options from over 200 investment companies
Investment fiduciary solutions*
Seamless payroll integration and auto-contributions
State-of-the-art fee transparency
Six-month, money-back service satisfaction guarantee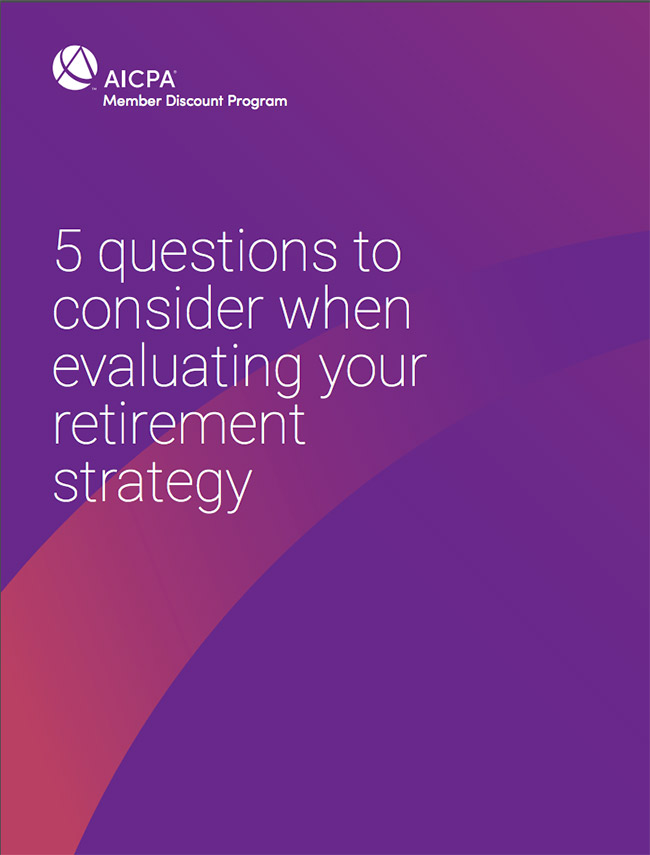 Review your retirement strategy
Enhancing personal savings for yourself and your firm is always a good retirement strategy. It's time to review your options while keeping these five questions in mind.
Download now (PDF)
What other CPAs are saying: