Welcome, accounting professionals!
Our role is to help extend yours
You're always looking for ways to deliver more value. Paychex can help. We work with thousands of accounting professionals like you, helping them expand the breadth of services they offer clients to create both stronger client relationships and higher-revenue consultation opportunities.
To that end, we've introduced AccountantHQ, a single dashboard for managing all your clients' payroll and HR information.
We invite you to explore our payroll and HR solutions, and take advantage of the free resources we offer accounting professionals to help you run a more profitable firm.
Scalable payroll and HR technology
Paychex Flex®, our cloud-based HR software and service platform, is ideal for clients of every industry and size — from officer-only payrolls to large enterprises.
Personal service
Your clients will have the opportunity to work with a dedicated specialist, backed by 24/7 support from U.S.-based professionals.
Flexibility
Whether you choose to be fully involved in client payroll and HR or not involved at all, our solutions make it easy to work with us in the way you prefer.
Introducing Paychex AccountantHQ: one place for client data and workforce analytics
Paychex AccountantHQ is your online headquarters for client payroll and HR data, their customer service contacts, and our extensive library of resources and CPE courses. Have a question that just can't wait? Just call your local Paychex branch for 24/7/365 service.
See how AccountantHQ makes managing client payroll and HR even easier
Get the insights you need for strategic consultation

Access robust reporting and analytics, and even compare data across clients.

View all your clients in a single dashboard

Quickly navigate among multiple clients to view real-time payroll, GL, and HR info.

Access world-class resources and free CPE credits

Log in to our Accountant Knowledge Center for free resources such as self-study CPE courses, client-letter templates, payroll and HR news, and more.

Get immediate service

View contact information for each client's dedicated payroll specialist plus our 24/7 service center.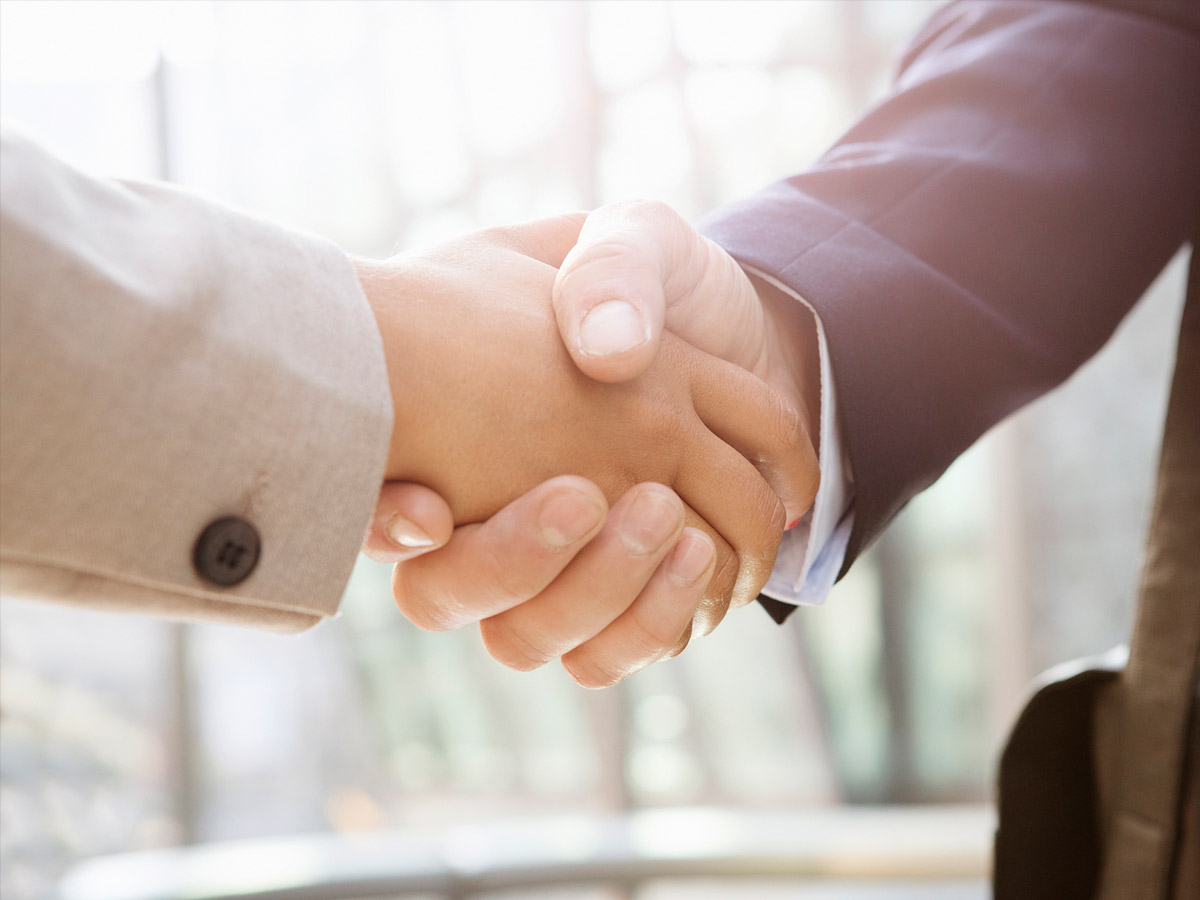 The choice of the accounting profession
When you refer Paychex, you can do so with confidence. We alone have been selected as a preferred provider of the national associations representing CPAs, EAs, and tax professionals.
CPA.com, an AICPA company – preferred payroll, retirement, and HR services provider
National Association of Enrolled Agents (NAEA) – a preferred provider of payroll services
National Society of Tax Professionals (NSTP) – affinity partner of payroll services
Latino Tax Professionals Association (LTPA) – preferred provider of payroll and HR services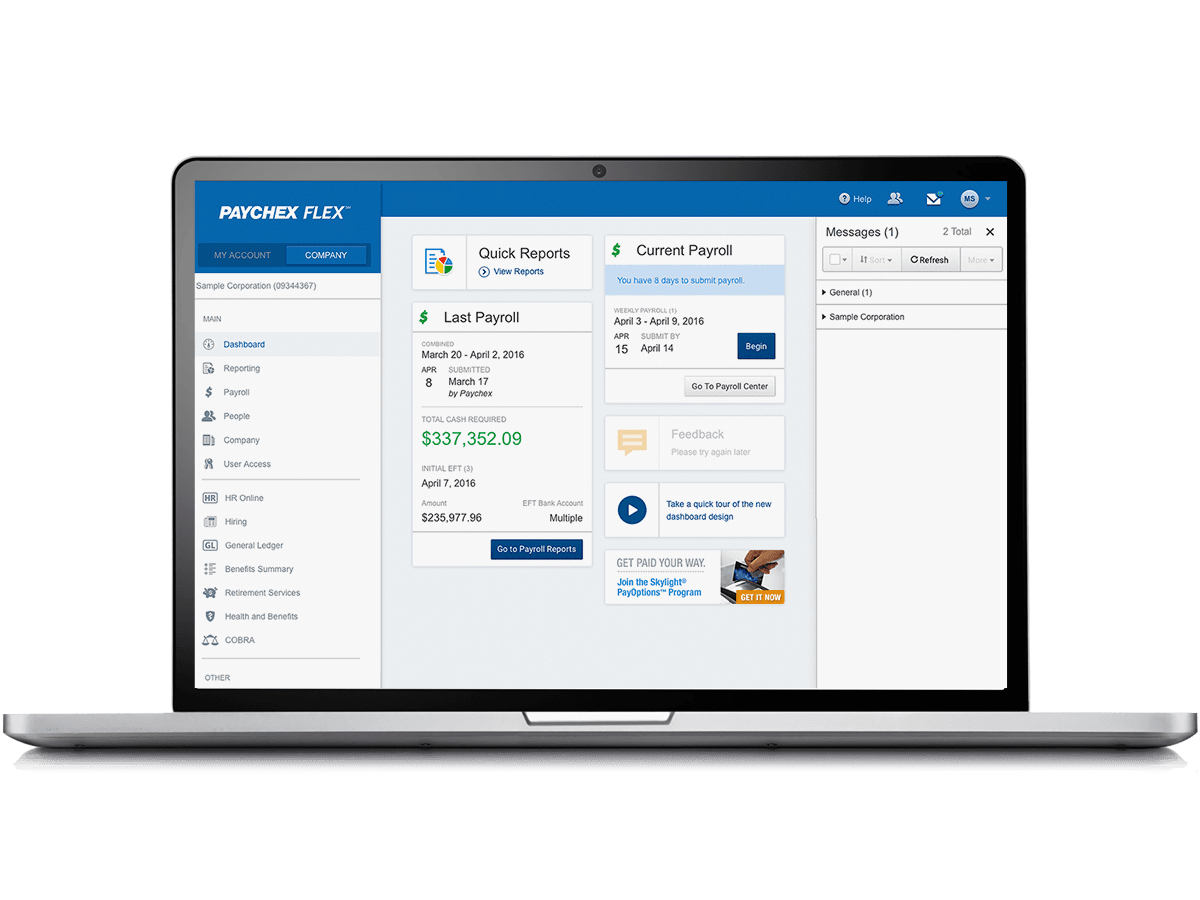 Enhance your trusted advisor status with industry-leading HR solutions
Learn about the Paychex HR solutions that accounting professionals find especially valuable for their clients.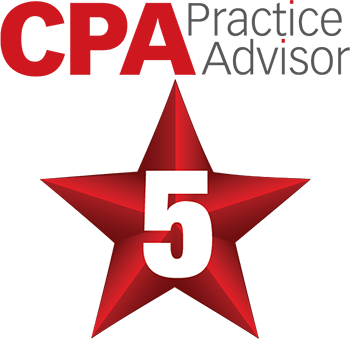 CPA Practice Advisor
Paychex Flex from Paychex is a scalable, online human capital management solution well suited for small- to mid-sized businesses, as well as accounting professionals looking to offer payroll, as well as other HR and benefits services to clients. Paychex Flex offers four versions of its popular product; Express, Select, Pro, and Enterprise, with each version offering increasingly robust features and functionality. Available strictly for accountants is AccountantHQ, a dashboard feature which provides complete client payroll and HR functionality from a single user interface.
Read the full review