Benefits of Implementing a Time and Attendance Tracking System for Your Company
Article
04/03/2019
Automated time and attendance tracking isn't as widely used by employers as you might think. A 2017 Paychex Small Business Snapshot determined that as much as 20 percent of small business leaders — and 34 percent of those with up to 19 employees — still use paper time sheets to track and report employee time.
In an increasingly digital world, this practice can place a small business at a distinct competitive disadvantage. HR teams are well-positioned to make the case for the benefits of time and attendance system solutions that offer significant advantages to both the business owner and the workforce.
Here are some key time and attendance benefits to bolster your case for implementing the use of more effective time tracking methods:
Save time and money
Paper-based systems can be time-consuming both for those charged with calculating payroll and for the wait-time for payment, which can frustrate employees. There's also a greater likelihood of payroll delays when an employer must adjust to changes in state and federal payroll regulations.
An integrated time and attendance system can sharply decrease expenses related to the collection, management, and data entry involved in a manual system.
Reduce employee errors
Employees using a paper-based time and attendance system may neglect to complete their timesheets when they're supposed to. Later, in their attempts to recall precise information, they end up guessing the time they arrived at work, the length of their lunch breaks, and what time they left for the day. Such errors can lead to employers paying for time not actually worked.
Automated time tracking and reporting can reduce the risk of data-entry errors by importing employee hours directly into a payroll system. Time collection options like badges, biometric technologies, keypads, web entries, and smartphone apps can also cut the rate of lost-time instances and boost employee productivity.
Track remote time and attendance
Remote or traveling team members may experience unique challenges in accurately tracking time, attendance, and mileage on the go. Mileage tracking apps utilize mobile technology to track miles driven between job sites and eliminate the need for paper documentation of mileage.
For employees who set individual appointments with clients at the office and remotely, calendar-integration features can help employees stay on top of their schedules and improve accuracy in reporting. These features can also eliminate the need for employees to switch between work and personal calendars, helping to improve work/life balance and eliminate accidental scheduling snafus.
Enhance productivity and job satisfaction
An efficient and accurate system enables employees to focus more intently on their job responsibilities. Rather than getting caught up in filling out forms and double-checking to ensure accuracy, employees know their next paycheck will be received on time and. This removes a considerable amount of potential stress and distraction from the workplace, which can help to improve employee satisfaction and morale.
Additionally, replacing paper-based methods with a modern time and attendance system gives employees more time to focus on their jobs, while also giving their supervisors valuable labor data to help them identify and correct productivity issues before they become unmanageable.
Improve security for sensitive company data
Combined with biometric technology, time and attendance solutions can help control employee access to information-sensitive areas and monitor employee entry. State-of-the-art identification equipment, from Wi-Fi biometric-enabled time clocks and iris recognition technology to tablet kiosks, can help track which employees and managers have access to sensitive company data.
Not only can this system help reduce the risk of compromised security by unauthorized personnel, time and attendance solutions with biometric technology can also help prevent the practice of "buddy punching," which is "the act of hourly, non-exempt employees who record their time on a time clock, punching a co-worker in and out when that worker isn't present," notes HR services area manager Matthew Keup. The security benefits of a time and attendance system that utilizes enhanced technology and biometric equipment can be invaluable to the day to day operations of the business.
A small business cannot afford to let manual time-tracking processes drag down productivity. You may want to consider leading time and attendance tracking options like Paychex Flex® Time that can deliver significant benefits to both the business and the workforce.
Worried about payroll? HR? Compliance Issues? We can help.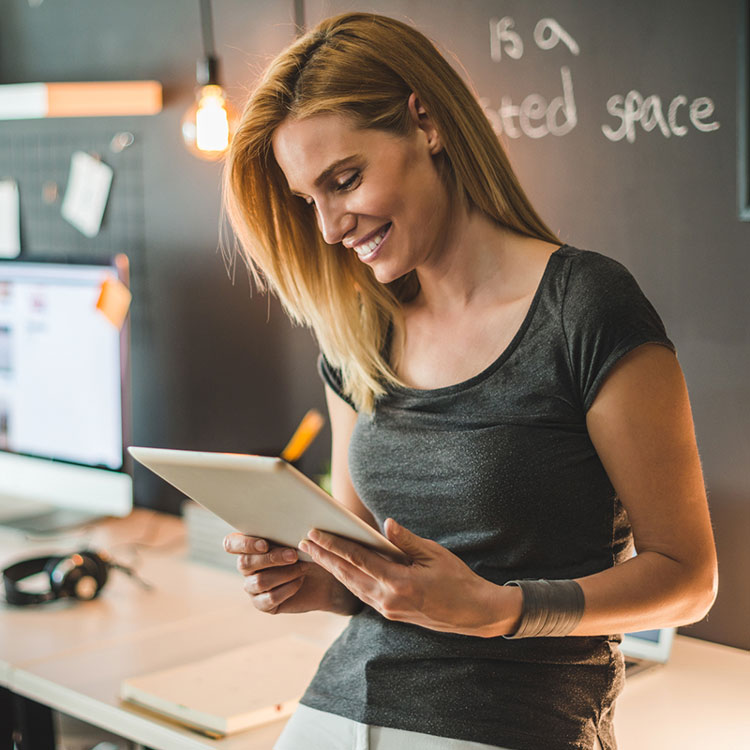 This website contains articles posted for informational and educational value. Paychex is not responsible for information contained within any of these materials. Any opinions expressed within materials are not necessarily the opinion of, or supported by, Paychex. The information in these materials should not be considered legal or accounting advice, and it should not substitute for legal, accounting, and other professional advice where the facts and circumstances warrant.