Employee Handbook Lessons from HR Professionals
Article
08/26/2016
Creating an employee handbook can be a daunting process for all but the most experienced HR departments. In this article, three Paychex HR professionals offer their thoughts on the employee handbook mistakes they've seen small businesses make, some best practices to follow when building your employee handbook, and a few out-of-the-ordinary items to be sure to consider including.
Be sure to take special note of points referenced by two or all three HR professionals, as it reinforces their importance in the employee handbook process.
What is the biggest mistake you see small business make when it comes to employee handbooks?
Janelle Rodriquez, PHR, SHRM-CP, Paychex senior HR generalist, Miami:
I see many mistakes in employee handbooks for small businesses, but here's my "top 5" list:
Not having a handbook in place;
Having a handbook in place, but not following the policies or making exceptions (a colleague once said "your practice becomes your policy");
Having a handbook in place, but failing to have it legally reviewed at least annually or as business needs change/grow;
Having a handbook in place, but failing to distribute it or collect receipt/signature pages;
An epic mistake that I see small business make is copying a handbook from the internet. Their excuse is usually that they don't have the funds to hire an attorney or they're certain the handbook has already been legally reviewed, so why do double work?"
Jessica Hubbard-Davis, PHR, Paychex senior HR generalist, Rochester, New York:
When employers are trying to do the right thing by creating an employee handbook, they tend to not know what should be included. They cram it full of procedures and copies of forms as examples of what to use instead of making it a policy-related manual. This can lead to omissions of critical content that should be included.  They also seem to fail to update their handbook regularly.
Jennifer Benz, PHR, Paychex senior HR generalist, Northern New Jersey:
I also see five common mistakes:
Not creating a handbook because the employer feels it is too restrictive ("We're a small business, we're like a family. We don't need a handbook.");
Creating a handbook and then not utilizing it, or failing to tell employees that it exists. (i.e., the handbook becomes a paperweight);
Creating a handbook and then not updating it. The handbook should ideally be a living, breathing, document that needs to be updated to reflect changes in employment law, changes in technology, changes in the business including the size of the business and where employees work.
Creating a handbook that is too detailed and too specific. The handbook should generally not include procedures on how an employee should do their job;
Creating a "Frankenstein" handbook. I've seen too many employers try to find a shortcut to creating an employee handbook, by using another company's handbook, or using a template they found online. Often those "Frankenstein" handbooks are a mish mosh of policies that don't apply to their business and even have the wrong contact names, etc.
What employee handbook best practices do you recommend to your clients?
Janelle Rodriguez:
Some best practices that may be appropriate for certain small businesses to consider include:
Be ready to commit! Developing a handbook requires hard work and due diligence.
Handbook policies should be clear and concise. If an employee doesn't understand the policy, how are they expected to follow it?
Like job descriptions, handbooks are an excellent communication tool for all employers.
Be sure to have your employee handbook legally reviewed as least once a year.
Don't include policies that are not applicable to the business structure or culture. Also, if you're not sure you can implement the policy, don't include it.
You are expecting employees to know and follow the policies in the handbook; therefore, managers and supervisors should be expected to read it and implement the policies as written.
Be sure to give employees time to review the handbook, and be sure to collect the signed acknowledgment receipt page.
Policies should be consistently applied across the company.
Jessica Hubbard-Davis:
As with any business practice, complacency can be an issue. Failing to refer employees to the handbook for answers to their questions and to utilize it as a resource can undermine the potential benefits of your handbook. Referring back to it often, wherever applicable, and updating it regularly reminds employees that the handbook is not just a "rules" book, but a tool for them to better understand their rights and benefits as well as the company's policies."
Jennifer Benz:
I have a few recommendations for creating an employee handbook:
The process of creating an employee handbook deserves time and attention. Don't rush through it. Understand what you are creating prior to giving it to your employees.
If you are creating an employee handbook, or updating an old copy, bring management into the picture. Include them in the process as they can offer valuable insight as to what policies may need to be added, or those no longer in practice.
Pay special attention to areas that describe paid time off. Employees love to read policies about when they get paid for not working, so make sure it is compliant as well as clear and understandable.
What are some not-so-obvious items that employers should consider including in an employee handbook?
Janelle Rodriguez:
A few potentially surprising policies you may have not considered to include may be those referring to:
Acceptable use of electronic communications (phone, email, voicemail, text, etc.)
Social media
Severe weather/natural disasters
Data security
Cell phone usage while driving (calls and text)
Flex time
Protecting company information
Travel/expenses for business travel
Business ethics
What to do in an emergency
Contact with the media
Jury duty
Jessica Hubbard-Davis:
Some employers seem to feel that creating a handbook is an opportunity to outline everything, and it is not. Keeping it short, sweet, and to the point is a best practice with regard to most policies, so as to not overload the employee.
Jennifer Benz:
Three perhaps not-so-obvious items that stick out to me are:
A policy regarding severe weather or natural disasters. It's best to proactively address what could possibly happen in the event of severe weather or natural disaster that would either prevent the office from opening, or an employee from reporting to work.
Bereavement Leave - Be proactive and include a policy on bereavement to ensure consistent treatment of employees and mitigate uncertainty regarding time off during what will likely be a difficult time for the employee.
Don't forget to consider adding a personal touch! A handbook isn't exactly "warm and fuzzy", but it's a tangible item that an employer can add personal touches to help show pride in the company and encourage your employees to be proud to work for the company. Consider including a company logo, the company's vision statement or a welcome letter with a signature.
Keep these bits of HR wisdom in mind when you're ready to begin building your employee handbook. Or, you may also consider outsourcing the project to a provider of Human Resource services or even working with a professional employer organization (PEO) as a way to outsource the creation of your employee handbook along with other complex HR functions.
About the HR Professionals
Jennifer Benz, PHR, is a senior HR generalist with Paychex, where she has worked since 2005. Her professional practice is concentrated on HR and she works with small and medium sized businesses in the Long Island, NY area. Jennifer has her Bachelor's Degree in Business Management from Stony Brook University, has been PHR (Professional in Human Resources) certified since 2010, and is a member of the Long Island chapter of the Society for Human Resources Management (SHRM).
Jessica Hubbard-Davis, PHR, is a senior HR generalist with Paychex HR Solutions based in Rochester, NY. Her professional experience is focused in both internal and external HR management and she has worked with clients in various industries and sizes. Jessica has a bachelor's degree in business management from the University of Phoenix, is PHR (Professional in Human Resource) certified, and is a notary public.
Janelle Rodriguez has over 15 years of experience in human resources in various industries. She is currently an HR Consultant for Paychex HR Services in the South Florida market. Janelle is professionally certified holding both the PHR & SHRM-CP certifications in addition to her bachelor's degree in Business Administration.
Worried about payroll? HR? Compliance Issues? We can help.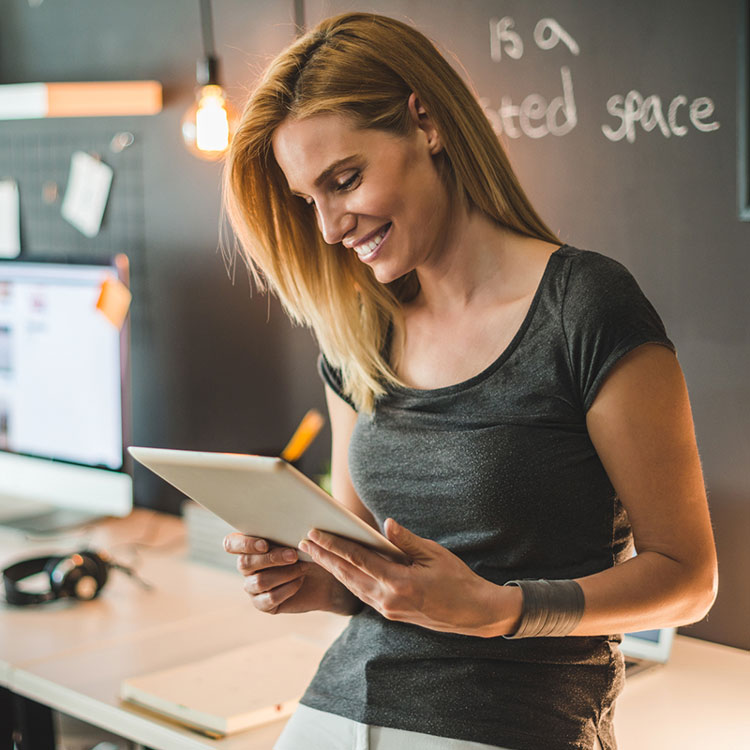 This website contains articles posted for informational and educational value. Paychex is not responsible for information contained within any of these materials. Any opinions expressed within materials are not necessarily the opinion of, or supported by, Paychex. The information in these materials should not be considered legal or accounting advice, and it should not substitute for legal, accounting, and other professional advice where the facts and circumstances warrant.