Punch Ahead: Time and Attendance Trends for Mid-sized Businesses
Article
05/18/2018
Time and attendance systems are evolving. They're about more than mindlessly punching in and out and are becoming more intelligent in order to deliver insights for absence reporting, scheduling, employee messaging, and reporting requirements.
Time and attendance trends were the subject of a panel session* during the 2018 American Payroll Association (APA) Congress in Washington, D.C., where the speakers discussed how time and attendance is impacting workforce management, the emergence of more intelligent time and attendance systems, and how time and attendance fits into larger human capital management (HCM) trends.
How time and attendance is impacting workforce management
In a world where more workers are on the move than ever before, "mobile first" is a mantra that's being adopted by employees and employers alike. Mobile time and attendance systems are beginning to allow employees to manage their time, and provide insights to their companies, on-the-go. Many employees are beginning to be able to view their personal info from their mobile devices as well as view and edit their work schedule, view and enter time, view their time-off balance, report time off, and view their pay stubs, all from a single system.
Mobile simplicity
Time and attendance is at a point now where in an emergency situation, an employee can easily modify their schedule and adjust it to their needs. And entering time has become extremely simple to the point where an employee may only need to enter exceptions.
Insights into labor costs
Time and attendance system usage can give companies insights into labor costs. It also allows companies to capture location and time from mobile users for regulatory purposes, such as appropriately applying state income tax if the employee is working in more than one location each with different laws.
Improved scheduling flexibility
Flex time is a growing trend among employees as well as among employers trying to recruit in a tight labor market. Some new mobile time and attendance systems make it easy for employees to manage their flexible worked hours while their companies can manage regional and local differences in reporting requirements. Even with the latest technology though, it's important to work with a compliance professional who can help make sure there are no gaps between what the system can manage and what regulations require of your company.
Manage compliance risk
Some regulatory issues that a new time and attendance system may be able to assist with include the Fair Labor Standards Act (FLSA); various forms of leave, such as sick leave, maternity leave, and shared parental leave; Affordable Care Act requirements; and overtime calculations updates.
Intelligent time and attendance
According to time and attendance company CEO, Raj Narayanaswamy, "Time as an input for a specific purpose is important, but it does not provide strategic value."
Time intelligence is a new way of thinking about time and attendance, where time is an asset as real as money, or your people. Think about the number of hours each year that employees work in your company. Are you able to account for all that time? And are you able to tie it to specific outcomes? When you can connect to outcomes, you can use time and attendance to start making predictions that may make it easier to manage employee time.
Time and attendance systems have mostly evolved beyond the physical aspects of punching in and out, time sheets, etc. to tracking how you pay employees and job costing. But the future may be about thinking of time and attendance as more of a platform than an app. It's become simpler to collect data and report on it. The next phase may be summed up by the question, "What exactly did your company learn and earn from all of those employee work hours?"
Human capital trends
Only 16 percent of organizations globally have a well-defined strategy to deal with the hybrid workforce (gig economy), according to a survey by Deloitte Consulting, LLP. How are we accounting for their time? This question is not just for companies deep into the gig economy, like Uber. It will be relevant to more and more companies over the next few years.
There's a shift in the employment landscape
In the near future, your workforce management system will likely need to be flexible enough to handle more types of employees than before, including a large increase in gig or contract workers. Companies that successfully manage this shift will probably need to include HR and payroll in the sourcing and onboarding of these gig or contract employees.
Track gig employees' time
Today, these types of employees are typically paid through accounts payable, not your payroll system. It's a missed opportunity to gather insights from their hours and to pay the workers accurately and quickly. These workers will have alternatives in the future, and companies that can't pay them on time and accurately may have a more difficult time attracting the best potential contract workers.
Help avoid overpayment
Better tracking all workers' time also may help companies conduct audits. Businesses may be overpaying contract workers today and not know it, because time sheets (usually manual) don't match up to payments and no one's checking.
Give managers time to be more productive
Time and attendance systems are beginning to automate repetitive tasks once taken care of by managers. In the future, you may be able to give managers more of their time back to spend on productive tasks, not fixing their employees' time sheets.
The future time and attendance trends are the future of business. After all, every worker interacts with time and attendance technology. Not even the company email system may be used by every employee at a mid-sized business. As you research what each time and attendance system offers, consider what may come and whether those systems are flexible and scalable enough today to be able to address your future needs.
*Panel members: Hope Williams, CPP, Director of Payroll Training, American Payroll Association; Jon Clements, Solution Manager, Deloitte Consulting, LLP; Laurent Botella, Sr. Director, Payroll and Time Product Strategy, Workday; Raj Narayanaswamy, CEO, Replicon, Inc.
Worried about payroll? HR? Compliance Issues? We can help.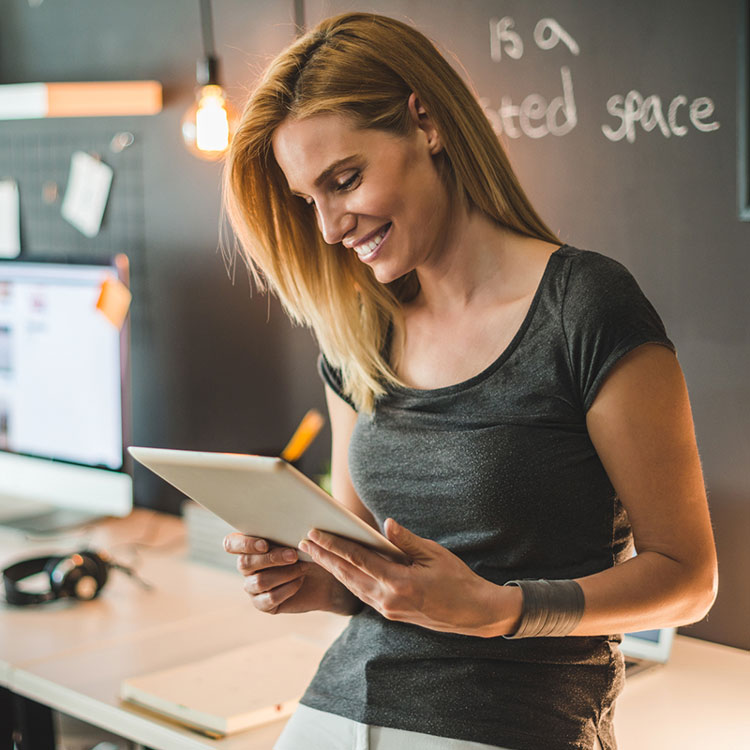 This website contains articles posted for informational and educational value. Paychex is not responsible for information contained within any of these materials. Any opinions expressed within materials are not necessarily the opinion of, or supported by, Paychex. The information in these materials should not be considered legal or accounting advice, and it should not substitute for legal, accounting, and other professional advice where the facts and circumstances warrant.