Navigating the Payroll Process: A Small Business Owner's Guide
Article
10/03/2017
Whether you manage a staff of three or 33, navigating the payroll process for your employees can be challenging. To better understand this process, consider the following to help you manage small business payroll effectively.
1. Gather important employee data
The payroll process starts before your new employee has even officially begun working. In order to process a new hire successfully and add them to the payroll, you must gather a significant amount of information from them, including the employee's full legal name, birth date, social security number, address, and proof that they are legally able to work in the United States. It is also critical to develop a process for safeguarding sensitive employee data; your employees are trusting you with their personal information.
2. Classify each worker
Before bringing a new worker on board, it is important for you to clearly stipulate what your relationship is with that individual. This not only helps to set clear expectations from the beginning, but it also outlines your responsibilities. There are four ways to classify a worker:
Independent contractor
Employee
Statutory employee
Statutory nonemployee
It's important to note that there are many factors in determining the correct classification, so you will need to understand these classification options if you are managing the payroll process for your company. For example, although classifying individuals as independent contractors may seem ideal for simplifying payroll taxes and benefits options provided, incorrectly classifying an individual as an independent contractor if they don't meet the IRS guidelines can result in significant fines and penalties. Additionally, there are other tests under the FLSA and other regulations for determining whether and individual is an employee or independent contractor. Employers need to be aware of all applicable tests for determining worker classification.
3. Assign regular and overtime rates
While the current federally mandated minimum wage rate is $7.25/hour, many states or local jurisdictions require a higher minimum wage. It's important to set both the regular and overtime rates for each new employee in accordance with applicable federal, state and local requirements.
An employee's rate of pay must meet the rules for the jurisdiction in which they are employed, not the jurisdiction in which the company's corporate office is located. Companies with multiple locations in different jurisdictions must keep track of this information for all employees and stay updated on any changes to minimum wage requirements.
You are also required to pay overtime for any hours worked over 40 hours in a workweek for non-exempt employees. Again, state laws may stipulate higher premiums for overtime pay, but the federal guidelines for overtime pay are at least one-and-one-half times the employee's regular rate of pay.
Independent contractors and statutory nonemployees are not entitled to overtime pay.
4. Track individual withholdings
As you're setting up a new employee in your payroll system, you will also need to identify and track any individual withholdings from that employee's paycheck. Withholdings may include, but are not limited to, garnishments, tax deductions, benefits deductions, and child support. Each of these items can change frequently, so it's important to build into your payroll process a routine for monitoring and regularly updating each employee's individual withholdings.
Consider the following example: An employee has a new baby, thereby increasing his family size by one. This, in turn, increases his allowable deductions, which changes his tax rate. It also counts as a "life-change event," which allows him to update any benefits elections to which he is entitled. These changes to his benefits will likely affect the amount deducted from each paycheck. These types of events can happen at any time during the year, and any applicable changes to individual withholdings should be updated as soon as they are identified to avoid miscalculations or penalties.
5. Set pay frequency and deadlines
If you're managing the payroll process for a well-established company, your pay frequency and payroll-related deadlines may already be set. However, if you're a small business owner looking to hire your first few employees, this is an important step that cannot be overlooked.
Pay frequency, or how often your employees are paid, is another aspect of this process that may be governed by state statutes. It's important to make sure your pay frequency meets any state requirements that apply.
It's important to communicate clear, definitive deadlines for any payroll information needed from internal managers, executives, or employees in order to process payroll on time. Paying employees late, even if it's due to no fault of your own, may result in fines to the business. Depending on the size of your company and the number of employees for which you are processing payroll, you may need several days to verify and calculate the company-wide payroll.
6. Calculate and send payroll
Even if you have a payroll service to calculate payroll, it's important to understand how it's calculated in order to spot any errors or inaccuracies. Once the payroll is calculated, it's time to print physical checks and/or process direct deposits for any employees who elected that option (if your company offers it).
7. Process tax deposits
When calculating an employee's payroll, you'll withhold an appropriate amount to cover state, federal, and local (if applicable) taxes. However, the employee's portion only constitutes half of the required tax amounts, and your company is required to fund the other half. After payroll is processed, you will need to send the full amounts (including the company's portion) to the state, federal, and local governments to cover any payroll taxes due. Along with submission of the tax deposits, you will also be required to remit a report that details wages paid, taxes withheld, and taxes submitted to the taxing entity, or more depending on the agency. The type of report and required reporting method will also vary based on the federal, state, or local reporting requirements.
8. Process employee benefits options
Another amount often withheld during payroll is payment for employee benefit elections. If your company offers insurance plans, 401(k) accounts, health savings accounts, or other payroll-deducted benefits options, you will need to ensure those funds are distributed appropriately. Failing to pay insurance companies can result in significant late fees or even a loss of coverage.
9. Send electronic or paper notices to employees
As an employer, you're obligated to maintain accurate records of hours worked and wages paid to employees and many states require employers to provide employees with detailed payroll information outlining any deductions, withholdings, taxes, and year-to-date payroll information. Even if an employee elects direct deposit, a pay stub may still need to be provided. States may have different requirements for the delivery of such wage statements. Failure to follow the applicable laws can result in penalties.
10. Delegate the process
After reviewing the steps above, you may determine that your company could save time and money by outsourcing some or all of the payroll process to an external payroll company. You can find a payroll service provider that meets your company's needs by first identifying which parts of this process you'd prefer to handle personally and which you'd like to delegate. Consider using a checklist for comparing payroll services to help you outline and identify the key aspects in handling your payroll effectively.
Worried about payroll? HR? Compliance Issues? We can help.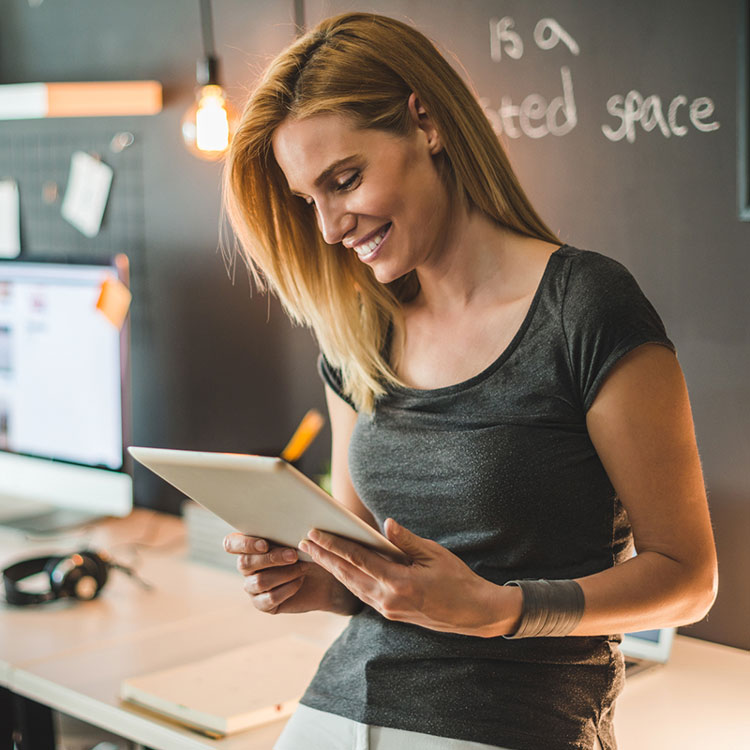 This website contains articles posted for informational and educational value. Paychex is not responsible for information contained within any of these materials. Any opinions expressed within materials are not necessarily the opinion of, or supported by, Paychex. The information in these materials should not be considered legal or accounting advice, and it should not substitute for legal, accounting, and other professional advice where the facts and circumstances warrant.