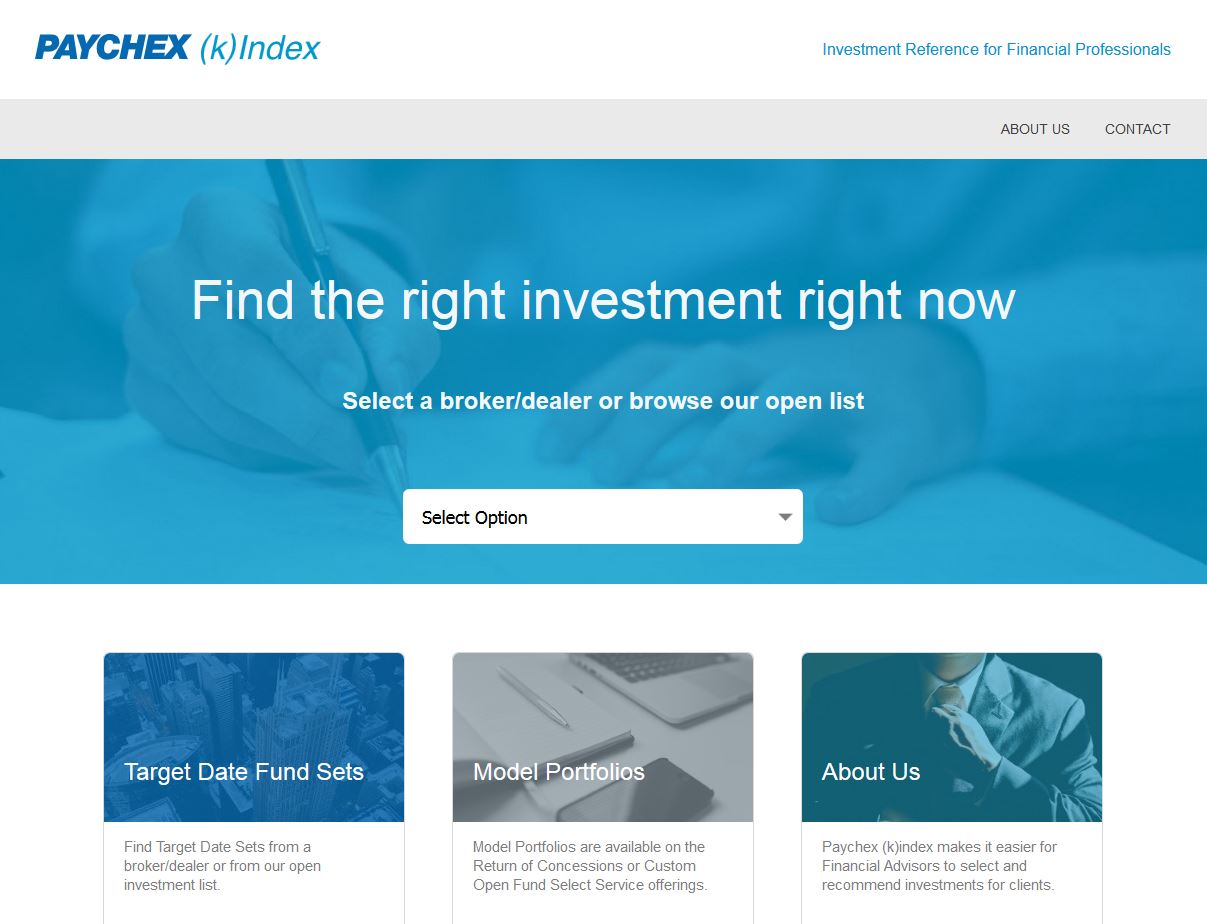 Find the right investment right now.
Our industry-first (k)Index tool puts all the options at your fingertips.
Take It For a Spin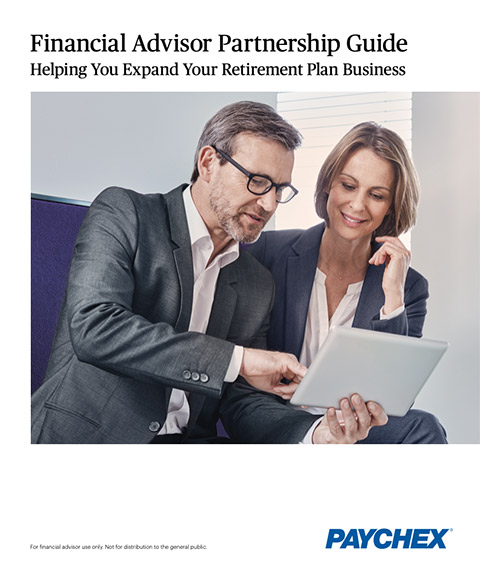 Download our Financial Advisor Partnership Guide
Partner With Paychex Retirement Services
For over 20 years, advisors have partnered with Paychex Retirement Services to help grow their business and guide their clients toward retirement readiness. We work with advisors like you to provide recordkeeping services to clients of all sizes.
Download now (PDF)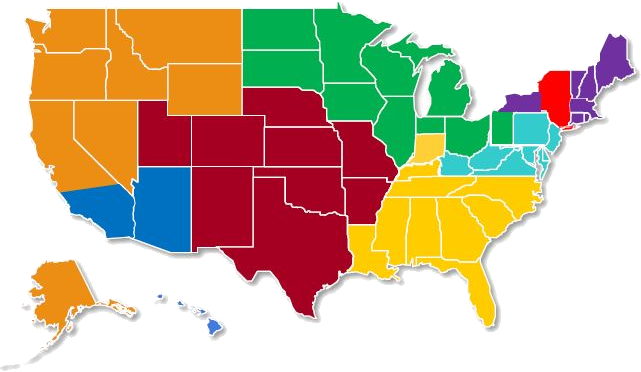 Retirement Services - Regional Wholesaler Team
Get our updated map to find a Paychex wholesaler near you.
View the map