Updates on State-Sponsored IRA Programs
Article
04/09/2018
In pre-emptive efforts to stem the surge of retirement-age individuals with insufficient savings, eight states have established their own programs in response to the country's looming retirement crisis. California, Connecticut, Illinois, Maryland, Massachusetts, New Jersey, Oregon, and Washington have crafted savings plans that are in various stages of development or implementation.
In a 2015 report, the National Institute on Retirement Security (NIRS) found that the average working U.S. household has virtually no retirement savings. Research revealed a median retirement account balance of $2,500 for all working-age households and $14,500 for near-retirement households. In addition, 62 percent of households age 55-64 hold less than a year's worth of income, far below what's needed to maintain their standard of living in nonworking years.
The NIRS report revealed that 45 percent of working-age households — nearly 40 million people — have no retirement account assets, such as employer-sponsored 401(k) type plans or individual retirement accounts (IRAs).
If your business is located in a state with its own program, you have options – including 401(k)s, SIMPLE IRAs, and other plans that can help you meet state requirements.
State plans target workers in small companies
State-sponsored retirement plans generally focus on people working for small companies, as well as younger workers, minorities, and low- to moderate-income earners. The state programs:
Are usually designed as Roth individual retirement accounts (IRAs);
May be mandated for businesses of a certain size if they don't offer a retirement plan for their employees;
Use investment firms and low-risk investments chosen by the state;
Will require participating employers to set aside a percentage of every worker's salary each month for the retirement fund — usually 3 percent;
Allow workers to opt out of contributing via payroll deduction;
Minimize investment and management costs; and
Improve retirement for people with limited savings options.
State updates
What developments have been made in each of the eight states that have established a program?
California
The Golden State has begun a pilot for the implementation of a state-run automatic Roth IRA plan for employees who lack access to retirement plans. Under the renamed CalSavers program (formerly California Secure Choice), employers with five or more workers will be required to register for CalSavers or offer an employer-sponsored retirement plan.
This portable plan, which in July 2019 will also offer a traditional IRA in addition to a Roth IRA, will have oversight from a public board of directors. By July 2019, employers with 100-plus staff must be registered for CalSavers. By July 2020, businesses with 50-plus employees must be registered. By July 2021, employers with five or more workers must be registered. Each business size has until June 30 of the year following their registration deadline to implement the program or face potential fines.
Connecticut
Connecticut will phase in its Retirement Security plan during 2018 and cover businesses with five or more employees. The program's board is meeting to establish program rules and design.
Illinois
The Illinois program features an automatic-enrollment, payroll-deduction retirement savings account for certain private-sector employees whose employers do not offer retirement plans. The state will phase in the program, launching a pilot plan this May and rolling out the official version in October. Plan officials will notify eligible businesses before the project's start, but many firms may not start enrolling employees until later phases in 2018 or 2019.
Employees who do not opt out of the program will be automatically enrolled at a contribution rate of 5 percent.
Program designers expect the program to be self-sustaining, with no additional costs to the state outside of startup administrative funds.
Maryland
Maryland employers still may offer their own retirement plan for employees. Those with 10 or more workers that use an automated payroll system or service, and that don't offer their own plan must either participate in the state program or pay an annual filing fee. Maryland's state-sponsored retirement program also creates a state-run IRA, with automatic payroll deductions that businesses can use as an option to meet the requirements. The program's board is meeting to establish the plan's rules and design.
Massachusetts
Massachusetts has rolled out its CORE Plan for nonprofit organizations, which does not extend to private-sector, for-profit companies.
New Jersey
The Garden State has formed a small business marketplace to bring together employers and retirement plan providers. Little activity has occurred in the past six months.
Oregon
The OregonSaves retirement savings program has made great strides, aiding nearly 25,000 private-sector workers without access to employer-sponsored retirement plans. The automatic Roth IRA plan has become a new benefit for workers in a variety of industries across the state. Launched in July 2017, OregonSaves has steadily gained participants, with an employee opt-out rate of 25 percent. Program administrators anticipate that nearly 800,000 Oregon workers will have access to the savings plan by the end of next year.
As of March 1, 362 employers have registered to facilitate OregonSaves for their employees, including 135 that joined early, ahead of their scheduled period. Participating businesses have from one to more than 1,000 employees.
On average, employees contribute about $47 per paycheck. In February 2018, assets in the program topped $1 million.
Washington state
With more than 60 percent of the state's private-sector workers lacking access to employer-sponsored retirement plans, the Washington State Department of Commerce established its Retirement Small Business Marketplace to help small companies fund retirement savings for their workforces. Participating financial service providers offer low-cost plans to employers with fewer than 100 staff, including sole proprietors and the self-employed.
The marketplace currently offers nine types of retirement plans — including IRAs and 401(k) plans — for employers and employees to choose from, based on the type of business and individuals' financial planning goals.
Businesses have retirement plan options in these and other states
As progress continues with these various programs, lawmakers in other states may be weighing the merits of a state-funded retirement plan. If your business is located in one of the states mentioned above or you're considering offering a retirement plan yourself, you have options – including 401(k)s, SIMPLE IRAs, and other plans that can help you meet state requirements. It's important to compare your options and decide what best fits your needs as well as those of your employees.
A previous version of this article was published May 18, 2017.
Worried about payroll? HR? Compliance Issues? We can help.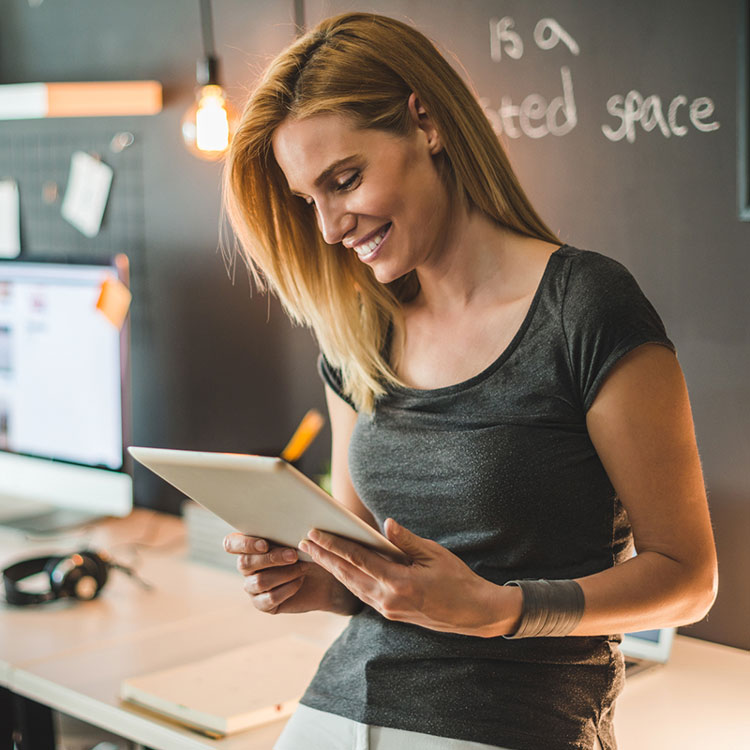 This website contains articles posted for informational and educational value. Paychex is not responsible for information contained within any of these materials. Any opinions expressed within materials are not necessarily the opinion of, or supported by, Paychex. The information in these materials should not be considered legal or accounting advice, and it should not substitute for legal, accounting, and other professional advice where the facts and circumstances warrant.