Why You May Be Having Difficulty Hiring
Article
04/10/2018
Hiring managers may have experienced a situation where, despite meeting with a stream of candidates for an open position, they can't find a qualified applicant. While they may hold out hope for finding the ideal candidate, having job vacancies open for an extended period of time can be costly to the business and burden current staff members. Alternatively, a hiring manager may rush through the process of bringing on a new employee, but after a short time, they discover that the new hire isn't the right fit for the job.
Given today's competitive labor market, what are some common reasons why hiring teams may struggle to fill open positions? What are some effective ways to help overcome these challenges to increase your chances of securing strong, qualified team members?
Why it can be difficult to hire effectively
Many hiring managers can make mistakes during the hiring process, particularly if they have unrealistically high expectations or preconceived notions of who they're looking for at the onset. For example, they may identify specific traits across interviewees, then pursue an imaginary "unicorn" candidate who possesses all of these attributes. But the reality is that finding and attracting such a candidate can be nearly impossible.
The inability to fill open positions or bring on quality hires can lead to long-term consequences for the business, such as:
Human resources and/or recruiters can lose patience. Many HR departments operate with limited resources. If a hiring manager's requirements are too narrow, HR teams may not have ample elements to assess the best potential candidates. Rather than focus on the hiring goal, HR may instead focus time and attention on other positions or priorities.
Hiring too fast can have consequences. It's understandable that hiring managers may want to bring on a new hire quickly, but that might not be a good long-term decision. Allow yourself ample time during the hiring process for recruiting, interviewing, and vetting job candidates — otherwise you could be at risk of bringing on a candidate who is not best suited for the position.
High turnover could turn off future candidates. If there is a trend of vacancies for a position or department within a business, savvy job hunters may do their due diligence to find out the reasons why. This can lead to fewer quality candidates in your talent pool in the future.
While you can't guarantee that the person you decide to hire will work out, the various elements of successful hiring solutions can significantly improve your odds.
Examine your recruitment processes
It can be beneficial to create a fixed recruitment process that hiring teams follow with every job opening. This can help establish a consistent path to successful hiring. For example, establish interview questions that are asked of all applicants to make fair comparisons. Aside from helping you avoid any potential discriminatory interviewing or hiring practices, current employees and new applicants will benefit from a consistent process where candidates are held to the same expectations.
As mentioned above, the recruitment process can be lengthy. Even still, it's important to take time to identify duties and responsibilities required for a vacant position (in fact, you should maintain current job descriptions for all positions in your company). New hires could leave their positions within a matter of months because of unrealistic expectations or promises made about their position that go unfulfilled. This problem can be offset by scrupulously outlining what the new job entails — both its most attractive and more mundane aspects — ahead of time.
Consider your hiring systems
If your business struggles to fill vacant positions for an extended period of time, consider using hiring services that can help you recruit the best fit and hard-to-find candidates, uncover important information about potential employees, and take some stress out of onboarding new hires. If your current recruiting and applicant tracking system is manual or inefficient, look for a solution that can help you automate tasks so you can dedicate more time to finding quality candidates.
From entry-level to leadership positions, the people you hire are all part of the team that will influence the growth, culture, and success of your company for years to come. While there's no way to guarantee that the person you decide to hire will work out, the various elements of successful hiring solutions can significantly improve your odds. That's why making an investment in your hiring processes could be worth the time and effort.
Worried about payroll? HR? Compliance Issues? We can help.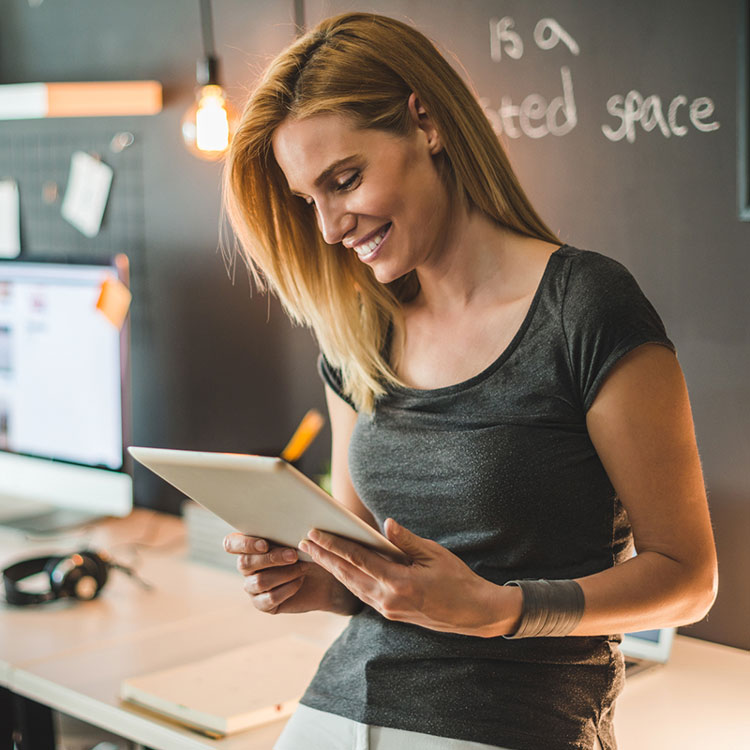 This website contains articles posted for informational and educational value. Paychex is not responsible for information contained within any of these materials. Any opinions expressed within materials are not necessarily the opinion of, or supported by, Paychex. The information in these materials should not be considered legal or accounting advice, and it should not substitute for legal, accounting, and other professional advice where the facts and circumstances warrant.