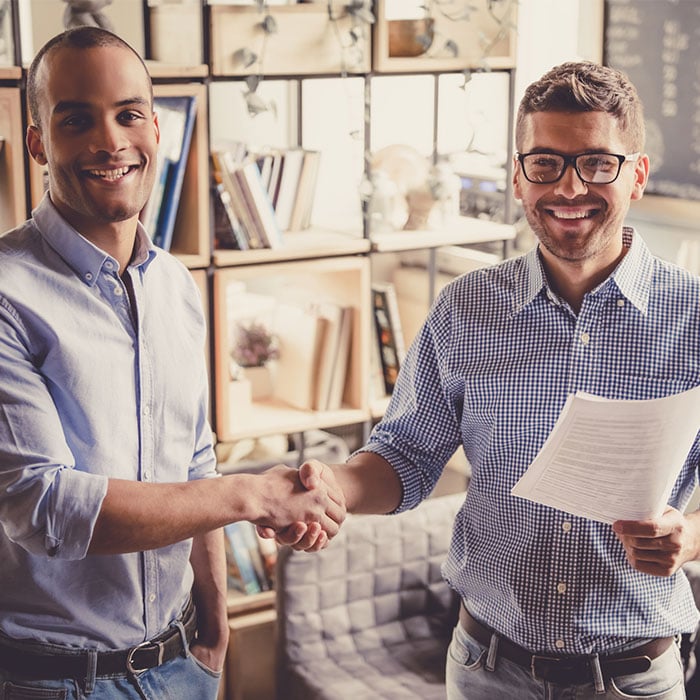 Ethics
We're committed to helping clients do business the right way.
Integrity is the foundation of everything we do at Paychex. President and CEO Martin Mucci describes the essential role of ethics at Paychex like this: "The collective integrity of our nearly 14,000 employees, combined with the business practices we adhere to, are critical to our success—and a reason why businesses across the country allow Paychex to provide their payroll, human resource, retirement, and insurance services."
Those business practices are guided by six Paychex values:
We act with uncompromising integrity.
We provide outstanding service and build trusted relationships.
We drive innovation in our products and services and continually improve our processes.
We work in partnership and support each other.
We are personally accountable and deliver on our commitments.
We treat each other with respect and dignity.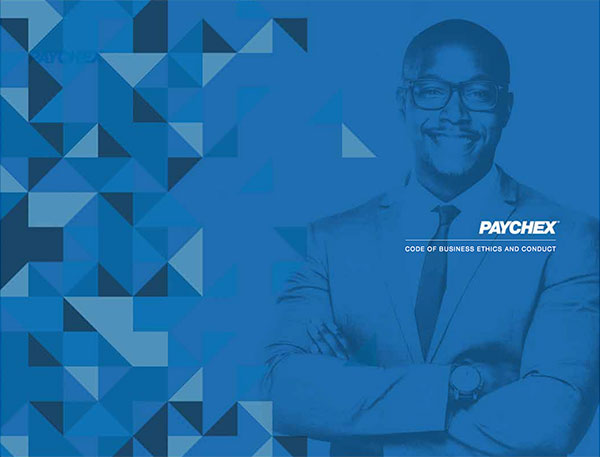 Paychex Code of Business Ethics and Conduct
The Paychex Code of Business Ethics and Conduct is a set of strategic company standards for business conduct that reflect our values.  All Paychex employees, at every level of the company, are personally responsible for ensuring that our business decisions and actions align with the principles outlined in the Code of Business Ethics and Conduct, which is available in an employee handbook and as a download from our website.
We extend the same level of expectations to the vendors we do business with, as outlined in our Code of Vendor Conduct.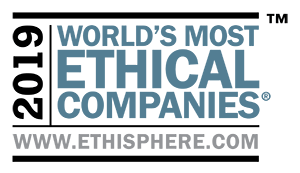 2019 World's Most Ethical Company®
Reflecting the company's commitment to ethics, Paychex was named a 2019 World's Most Ethical Company® by the Ethisphere Institute, a global leader in defining and advancing the standards of ethical business practices. Paychex is one of only two in the business services industry, underscoring its commitment to leading ethical business standards and practices.
Ethics in Action

In addition to the Paychex Code of Business Ethics and Conduct, training serves as another informational resource on ethics for employees. An annual multi-media curriculum called "The Right Way" features learning modules on four topics, including ethics. Participants are presented with various scenarios related to ethics and integrity, then asked to provide answers to related questions.

By the Numbers

Number of employee hours that are committed to ethics and compliance training each year: 9,500
Number of years that Paychex has been named to the Ethisphere Institute's World's Most Ethical Company® list: 10
Government Relations Transparency
Paychex makes no corporate political contributions and does not have a PAC.  In 2017, the company initiated limited lobbying activities related to issues impacting our clients.  Paychex spends approximately $100,000 annually on these activities.  The company's lobbying program complies with all registration and public disclosure requirements.