AI Gains a Voice (or 5), Net Neutrality is Back, and Confidence about Economy is Up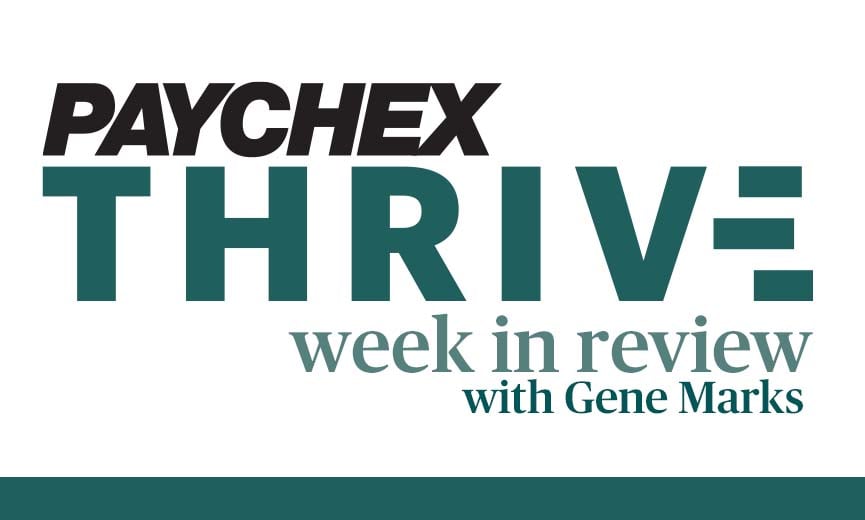 Podcast
•
7:00

Min
•
Season

4

| Episode

91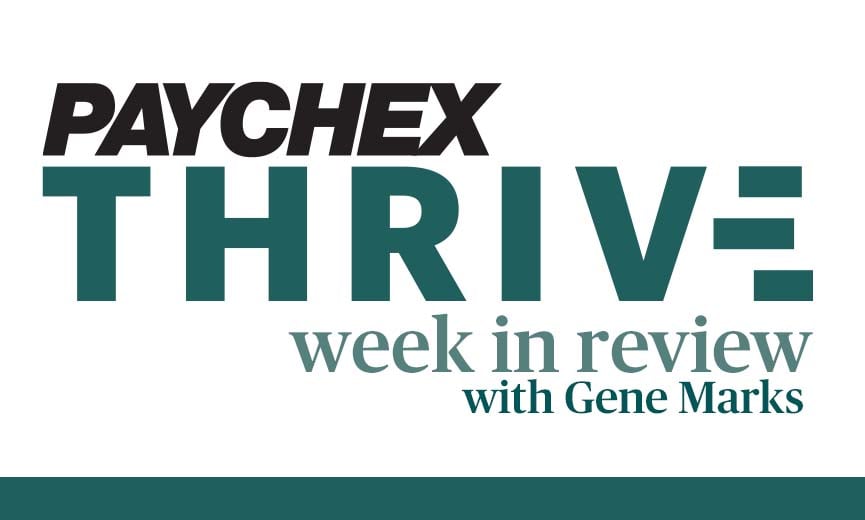 Listen

Apple Podcast

Spotify

iHeartRadio
Summary
[Gene Marks, host]
Hey everybody, this is Gene Marks and welcome to another episode of the Paychex THRIVE Week in Review podcast, where we take a couple of things going on in the news during the week and talk about them a little bit because they impact your small business and mine. So, let's get to it.
A report in Bloomberg this week said that Open AI is now giving its conversational, generative AI product chatGPT the ability to speak in five different voices. The startup is rolling out a feature for its chatGPT app that will let the chat bot respond to spoken questions and commands of its own.
Starting over the next few weeks, users will be able to choose a voice in the chatbot app, picking from five personas with names like Juniper Breeze and Ember. ChatGPT will then produce audio of a text that generates in that voice – for example, reading an AI-generated bedtime story out loud. The feature will be available to people who subscribe to Open AI's $20 per month chatGPT Plus service and enterprise users.
That wasn't the only bit of news that came from the world of AI in this past week. I mean, we've had big announcements from WhatsApp and Messenger and Instagram, coming from Meta. We've had announcements from Microsoft coming out with new products, as well. SAP and Google, Amazon has also just announced a new generative AI tool to help sellers create a more thorough and captivating product descriptions, titles, and listing details.
There's a lot going on in the world of AI. My advice to you, and I think we're going to be digging into some topics on our THRIVE podcast, but you've got to get into it. You've got to talk to your software vendor. You've got to ask what new tools and features and automation they're coming out with – with AI, that's generated by AI.
You're not going to be developing this stuff on your own. No need to do that, but you need to lean heavily into what your software providers are doing, learn about it, and then use it in your business because AI tools will increase productivity and cut overhead and help with your profits. They will be a big deal and if you don't adopt them, I'm telling you right now, your competitors will. So be very, very careful and keep opened eyes and keep an open mind.
Next, the FCC has announced plans to reinstate net neutrality. It's back; net neutrality. It's back on the menu, everybody. This is a report that's in TechCrunch. After a long, long battle ending in eventual defeat during President Trump's administration, the FCC is set to reinstate rules that broadband providers must treat all traffic equally, giving no sweetheart deals to business partners or their or their own services.
The effort to revive this popular rule was announced in a speech at the National Press Club by FCC Chairwoman Jessica Rosenworcel, who was one of the original rules champions over a decade ago. Rosenworcel said that broadband is not a luxury, "it's a necessity", adding "it is essential infrastructure for modern life. No one without it has a fair shot at 21st century success. We need broadband to reach 100% of us and it needs to be fast open and fair."
How does that impact your business? Well, it depends on your business. If you're a software developer or you're heavily reliant on broadband in your business, you know, net neutrality may give you a leg up because it will prohibit your broadband or your Internet provider from giving priority to larger services.
Having said that, if your business is dependent on larger services or even as a consumer at home – you like to watch streaming services – those services do get priority from broadband providers to deliver their videos, you know, faster and seamlessly. Well, if they now have to share more of the highway with other companies in a net neutrality environment, it might slow things down and cause, you know, potential technical issues.
So, there is a lot of debate going on about whether net neutrality is ultimately a good or bad thing overall for the economy or for your small business. It's going to depend. Look for this debate to continue. I'm going to be writing about it a lot in the places that I write. So, follow me and you can stay up to date on this issue.
Finally, small business confidence has reached a post-pandemic high in the third quarter. That's a report on ASBM. Small business owners reported the highest level of confidence in the U.S. economy since the onset of the COVID pandemic in 2020, according to the third quarter Small Business Index. It's maintained by the U.S. Chamber of Commerce, the Small Business Index tracks changes in sentiment among entrepreneurs and small-business owners, although inflation and interest rate concerns continue to weaken financial outlooks, 33% of those polled by the chamber in quarter three believe the national economy was healthy, while 38% held similar views about their local economy. These represent 9 and 8% increases, respectively, from the previous quarter.
That's good news. That basically tells me that small businesses are feeling a little bit better about themselves and the economy. Maybe it's because both inflation and interest rates, while sticky and certainly higher, have calmed down a little bit. They're less volatile, which means that we can make more plans around our future.
Look, interest rates are high. I get it, and that's an issue. But if we know where they are and where they're going and are fairly stable for the foreseeable future, we can budget around that and make our business strategies around that. It's when things are volatile and changing a lot, going up or even down unexpectedly, that makes it a lot more uncertain and difficult to run our business, and that has an impact on our confidence.
So, that's good news. Seems like a lot of small-business owners are feeling more confident heading into the next quarter and hopefully will have a good holiday season taking us into 2024.
So, as a recap: Open AI coming out with voice-enabled chatGPT and a lot of other software technology people coming out with their own AI-based products. Talk to your software vendor. The FCC is bringing back net neutrality. Will this have a positive or negative impact on your business? Well, that depends on your business, but pay close attention. And finally, small-business owners, according to the U.S. Chamber of Commerce, are reporting higher levels of optimism, which is really good news.
My name is Gene Marks and you have been listening to the THRIVE Weekly podcast, our Week in Review. If you have got any suggestions for guests or tips or advice for regular THRIVE podcast, please go to our THRIVE page, which is payx.me/thrivetopics and make your suggestions there.
Thanks so much for listening. I'll be back next week with a few items of news that impact you and your business and some thoughts about that news. Thanks, and we'll talk to you then. Take care.
This podcast is property of Paychex, Inc. 2022. All rights reserved.