Communicating Changes in Benefits to Employees: Strategies for Avoiding a Minefield
Article
03/22/2017
Talking about benefits for employees is sometimes regarded as an "HR minefield." If the news involves reductions in benefits and/or more out-of-pocket costs for employees, there's likely to be a fair amount of unhappiness in the workplace. If the news is good (in terms of an increase in benefits), employees sometimes wonder "why it took so long" or have some other response that undercuts the desired communications effect.
Whatever the situation, it's important to have a strategy in place for communicating changes in benefits that both fully informs your workforce and does little or no damage to employee morale.
Here are suggestions for improving the quality (and frequency) of your communications efforts:
Get started ASAP. As soon as it's clear that changes are coming, begin preparing your presentation to employees. Rumors can take on a life of their own, and once they get started, it's hard to conduct effective damage-control.
At the same time, be sure you have all the facts in place before making any official announcement. If a new plan is going to be implemented, you want to be able to answer employee questions as clearly as possible.
Frame the message in a positive light. Employee reactions will depend on how favorably you frame the message about changes in benefits. For example, say you are canceling an established plan, "your company should make clear you are not cutting health benefits," notes Inc. Instead, be clear that you are providing access to improved benefits "by implementing a defined contribution program for individual health insurance plans that will lower costs for everyone."
Don't cloud the message with industry jargon. The area of health insurance and employee benefits is just as cluttered with "inside jargon" as any other field. But employees generally don't know industry terminology, so including these terms in your message will likely increase confusion and uncertainty, rather than reduce them. Strive for clarity at every point and if you must use industry jargon, be prepared to explain exactly what it means.
Be ready to communicate frequently. Employee benefits are so important, it's not really possible to over-communicate news in this area. In fact, it's a good idea to regularly schedule updates to employees, even when nothing much seems to be happening. Make use of your benefits administration platform to produce information of genuine value to your workforce. Topics for these updates might include tips from benefit providers and employee benefit "success stories."
Use all distribution channels at your disposal. You can't always be sure how employees receive vital information, so the best strategy may be to employ all available platforms. Consider the following:
HR Portal: This channel can promote self-service access, automated notifications, news postings, and online tools that are spotlighted every time an employee logs in.
Mobile devices: Share information with messages optimized for smartphones, tablets, and text messaging for employees who have voluntarily provided their cell phone numbers.
Electronic: Reach out to remote workers and multiple offices through e-mail notifications, videos, and online satisfaction surveys.
Social media: Use your company social media channels (Twitter, Facebook, etc.) to spread the word about changes in benefits. Do you have an HR or CEO blog on your company website? Use these channels to communicate, as well.
Print: For employees who prefer a more traditional approach, prepare print materials like posters and direct mailings to their homes. Some people welcome a "tangible" source of information on this important topic.
When you commit to sharing news about changes in benefits for employees, remember that a clear, straightforward approach can be the most effective strategy. It's the one most likely to encourage employee buy-in, without which no health plan is likely to be positively received.
Worried about payroll? HR? Compliance Issues? We can help.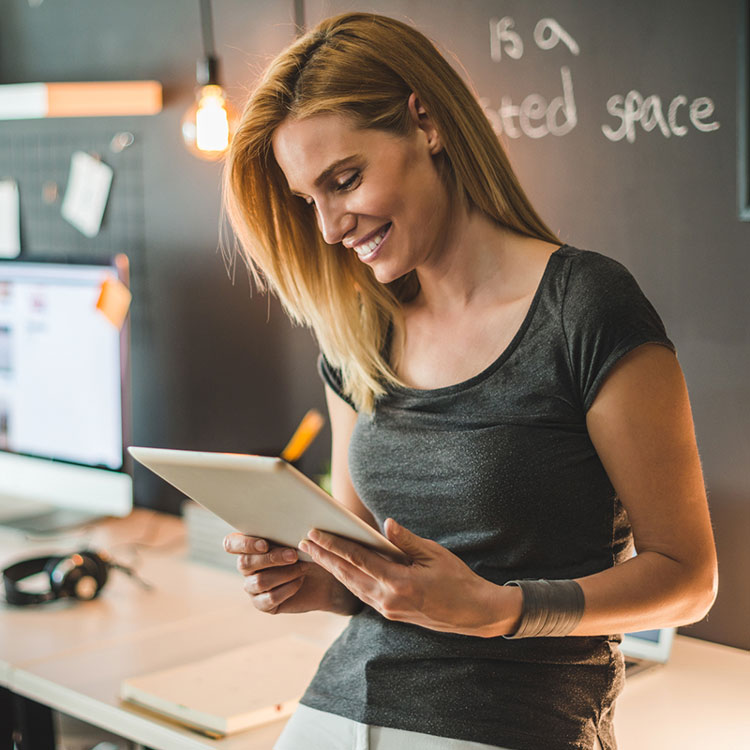 This website contains articles posted for informational and educational value. Paychex is not responsible for information contained within any of these materials. Any opinions expressed within materials are not necessarily the opinion of, or supported by, Paychex. The information in these materials should not be considered legal or accounting advice, and it should not substitute for legal, accounting, and other professional advice where the facts and circumstances warrant.
View More in Employee Benefits
View All Categories